The girls and I were cruising along in the golf cart on a sunny afternoon. We saw a mass of blonde fur jumbled up on the water's edge near a neighbor's house and as we slowed to a stop to investigate, we realized there was a wet puppy barreling toward us. Before we knew it, she jumped onto our cart and she hasn't left us since. I called all of our neighbors, called every vet in Hartsville, Facebooked her and even called the Humane Society. She's ours. A blonde, fuzzy, Golden Retriever mix with a short tail, we call Coker. So today, while McCanless was at school, Mary Clare (who calls her Fuzzy) and I took her to the vet to make it official. After a thorough exam and all of her boosters, the vet looked up at me and said, "You have a special needs puppy here."
What happened next, I will never be able to explain. Irony doesn't even begin. Chance, perhaps, but I just can't shake the feeling that Coker was certainly meant to be in our family. The vet went on to explain that we have a puppy with a CHD. "CHD stands for Congenital Heart Defect, which means she was born with her heart defect," the vet explained as if I had never heard the words. She further explained that Coker has a very loud murmur, most likely an enlarged heart and she needs to see a specialist for an echo to determine her exact CHD. We could even feel her murmur on the outside of her chest. She rated her heart on a scale of 1 to 6, 6 being the most severe from what she could tell without an echo. She rated Coker's CHD a 6. She referred us to an out-of-town specialist and told us that she would require heart surgery soon if we decided to take that route. Without the surgery, Coker will not live to be one. She mentioned low oxygen, but good color, possibly vomiting, aortic stenosis, etc.. It was almost as if I was in Charleston at MUSC for one of Mary Clare's cardiology appointments.
She said that it would take a special family to care for her and that it was our decision to continue on to the veterinarian specialist or not. As I watched Mary Clare tug and pull on her leash and Coker gently nudging Mary Clare's side playfully tickling her, I knew our decision. They share a friendship and bond that goes far beyond two little broken hearts.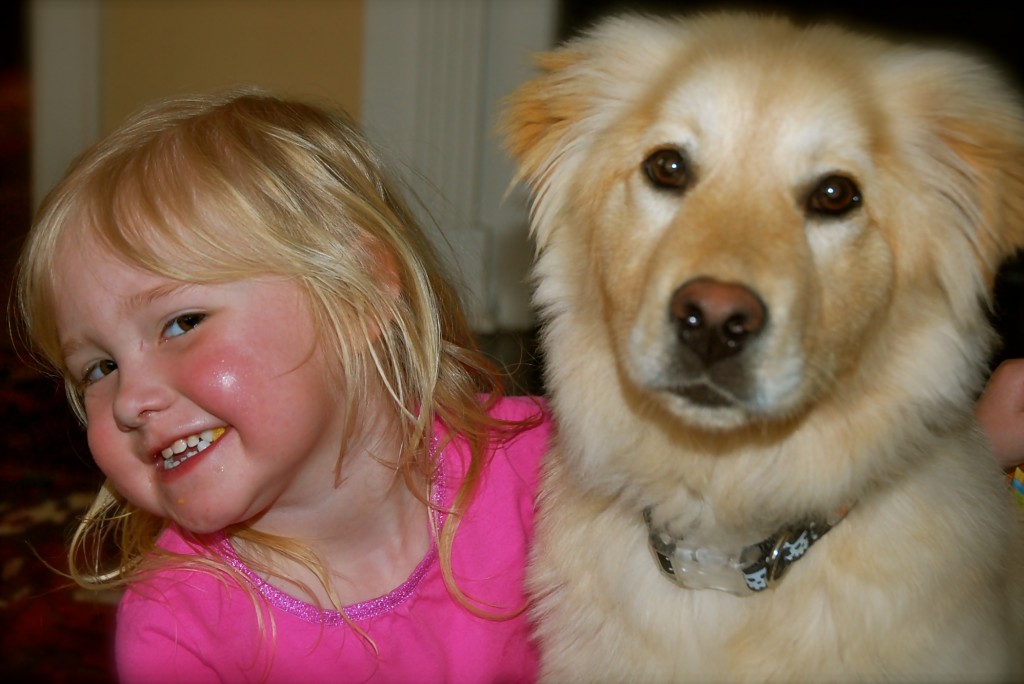 17 Comments