Positively Pink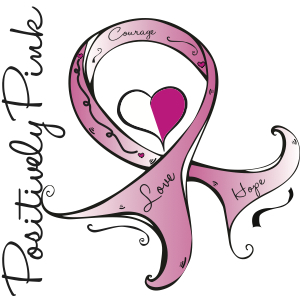 Raising money for the Susan G. Komen for the Cure Foundation!
Can I just tell you how amazingly talented my girlfriends are?  Unique, artistic, business savvy, creative, completely passionate busy people they are-and moms to top it all off!  Meg, Rosemary and Reagan are a few that have spearheaded a Positively Pink campaign in Hartsville (in honor of yours truly) to raise money solely for the Susan G. Komen for the Cure Foundation! And if you don't know about the Susan G. Komen Foundation…
(From Komen.com:  Susan G. Komen Foundation is the global leader of the breast cancer movement, having invested more than $1.9 billion since inception in 1982. As the world's largest grassroots network of breast cancer survivors and activists, we're working together to save lives, empower people, ensure quality care for all and energize science to find the cures. Thanks to events like the Susan G. Komen Race for the Cure® and the Susan G. Komen 3-Day for the Cure®, and generous contributions from our partners, sponsors and fellow supporters, we have become the largest source of nonprofit funds dedicated to the fight against breast cancer in the world.)
If you have been living under a rock and don't know that October is National Breast Cancer Awareness month, you really should get out more.  In August, Meg, owner of Juice Haute Kids Couture, creative fashionista extraordinaire and mom of three adorable girls, declared her first marathon would be in honor of me,  as I was newly diagnosed with breast cancer.  If you know Meg, you know she goes big or goes home.  From that one gesture, which has snowballed, she has made it her mission to raise awareness and raise funds for the Susan G. Komen Foundation with quite a lofty and very pinkalicous goal.  As soon as she gathered her team of girls, they quickly got to work creating the Positively Pink campaign which will hit the streets of Hartsville soon. (I can't wait to buy a t-shirt!)
Each and every penny raised will be donated to the Susan G. Komen Foundation.
Notice the half pink heart? Didn't I tell you I have amazing friends?
My Chemo Treatments Journey in photos…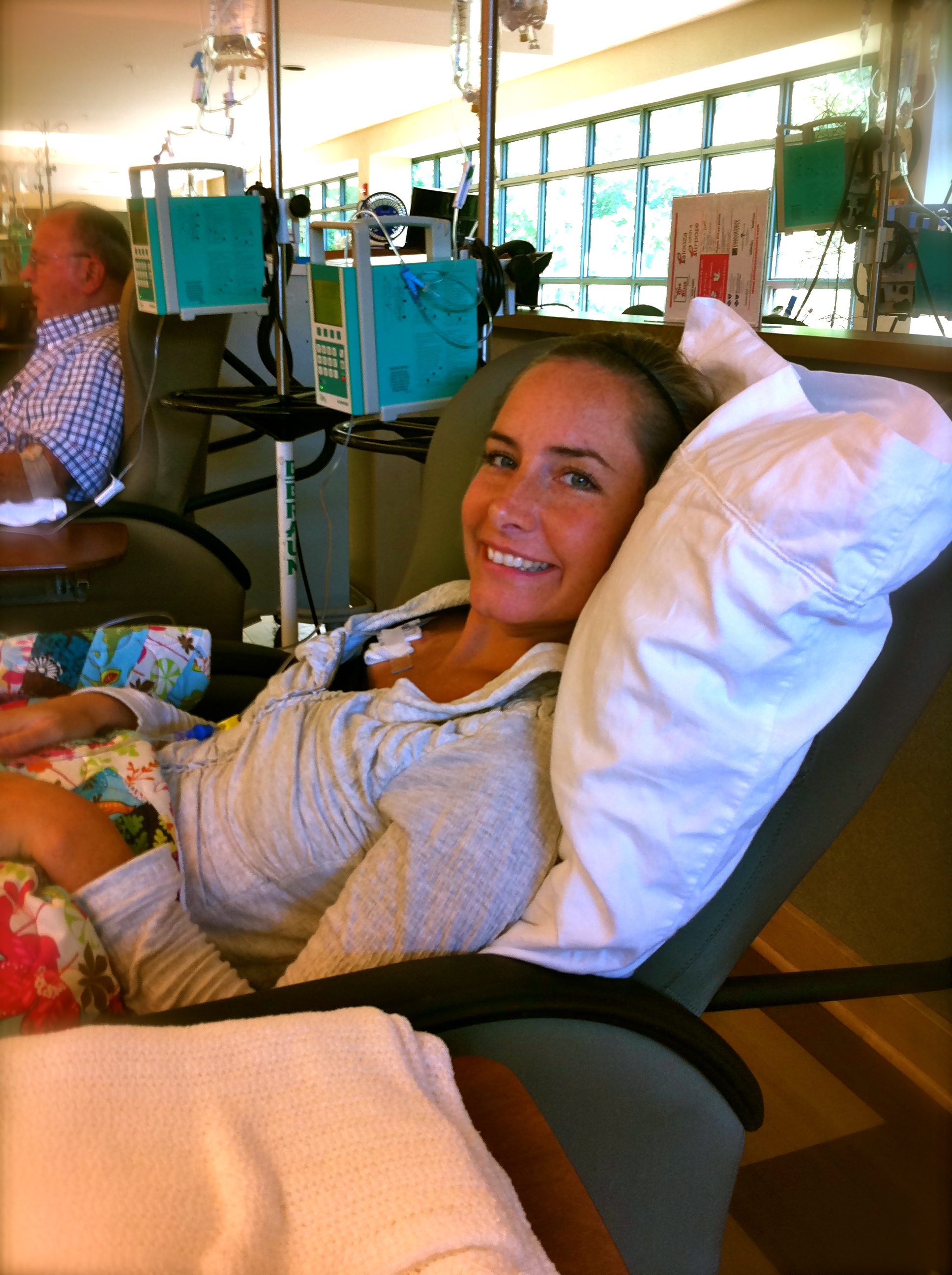 September 12-Treatment One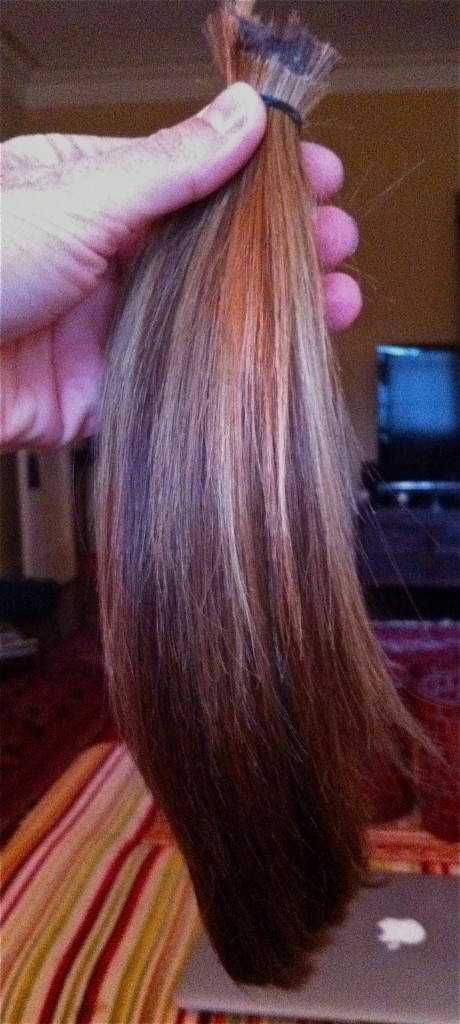 I donated my long ponytail to Pantene's Beautiful lengths for women with cancer.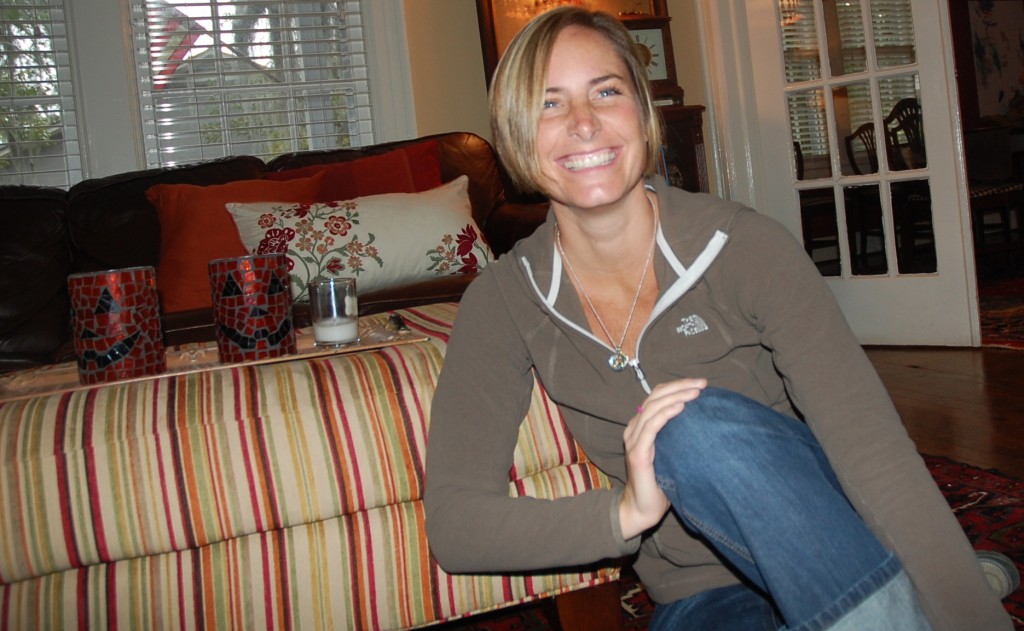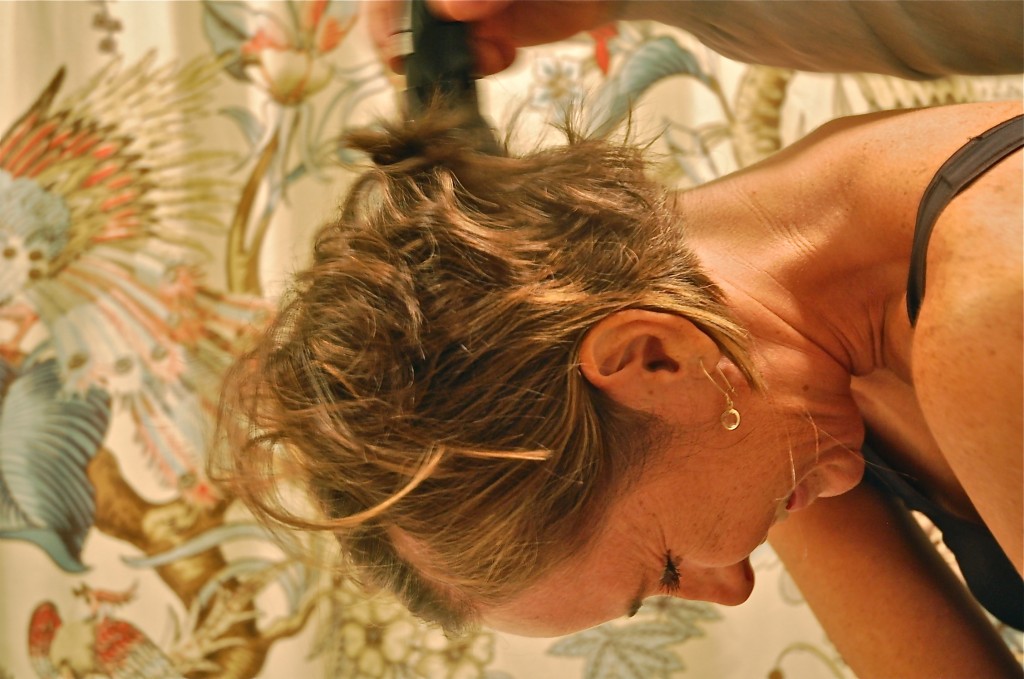 Just before my second treatment, and because I could stand it no longer-hair falling out all over the place that is, Mel and the girls shaved my head.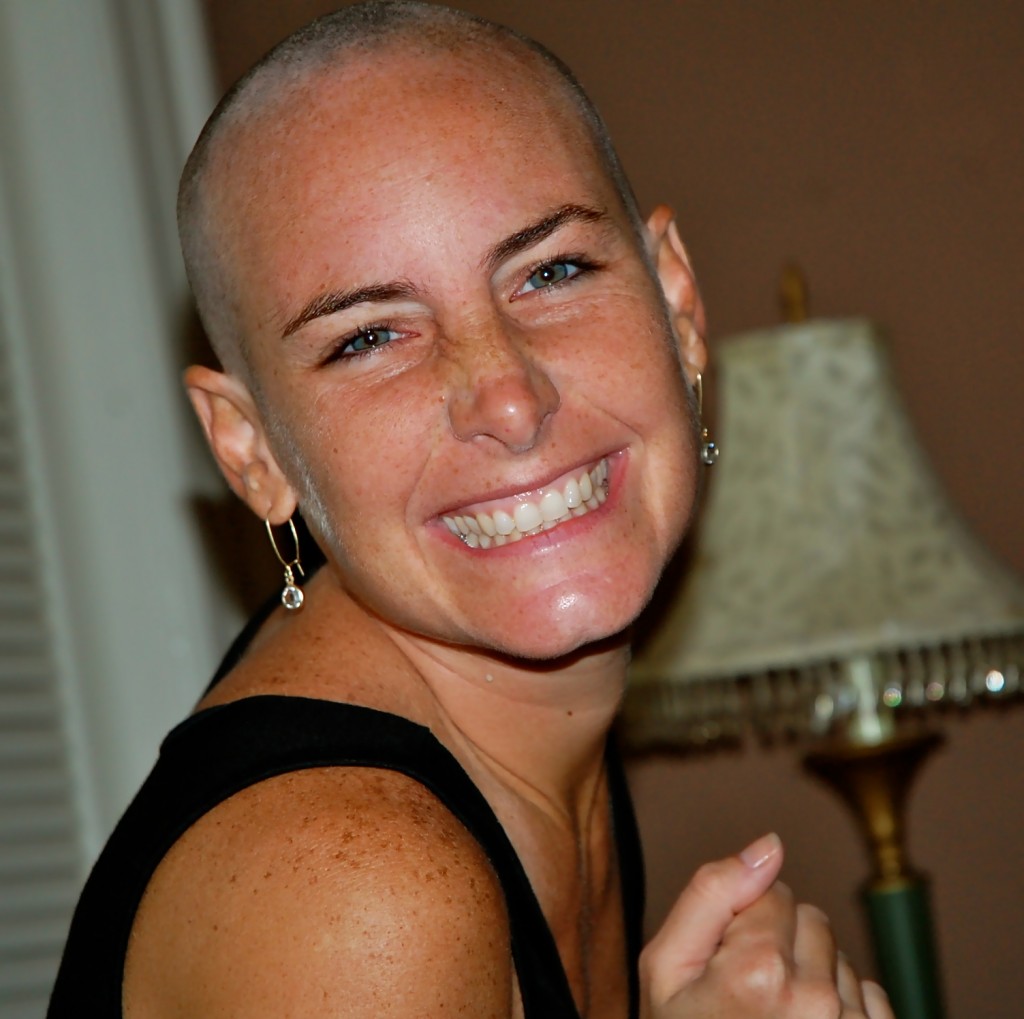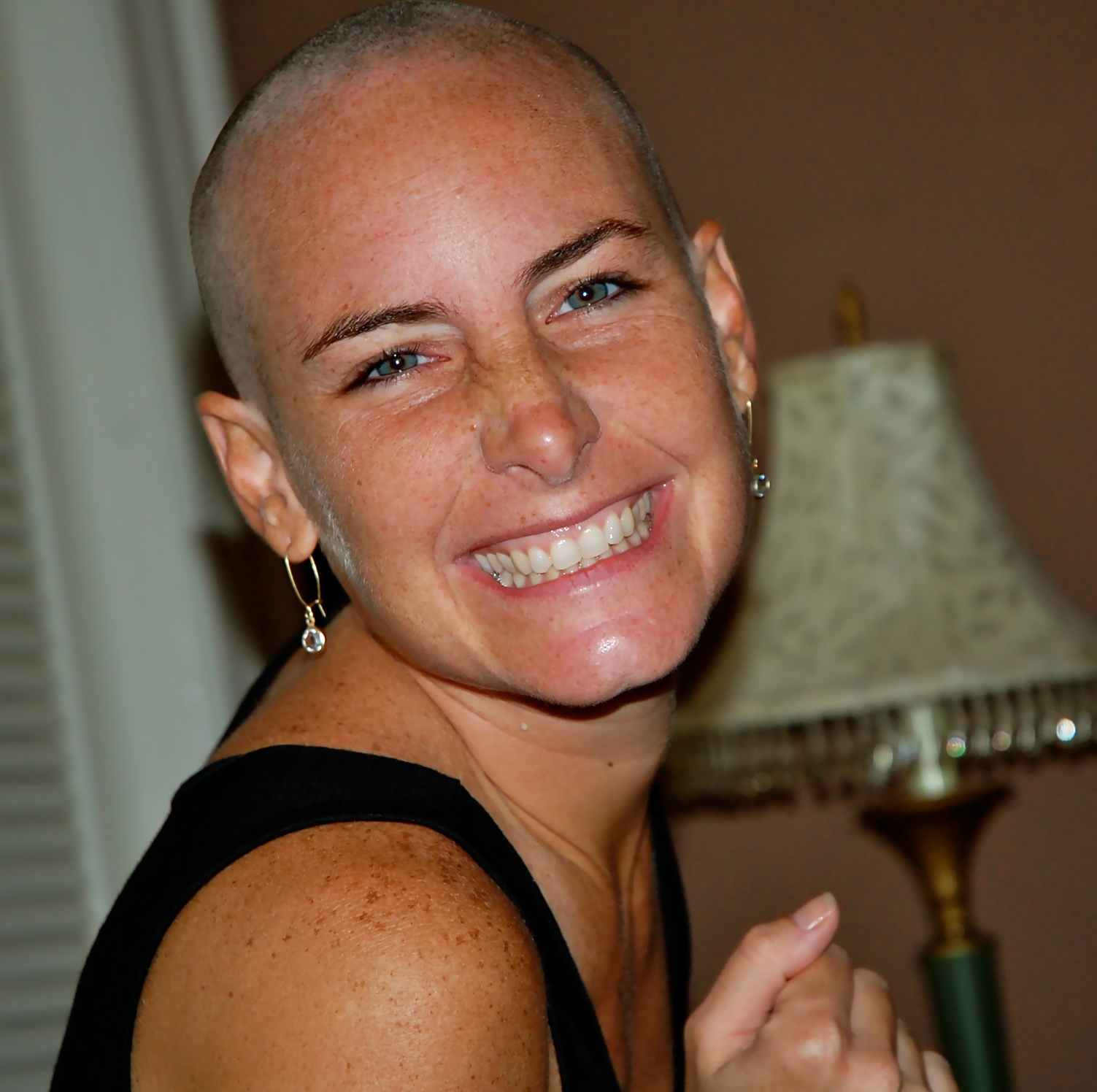 It was on our terms.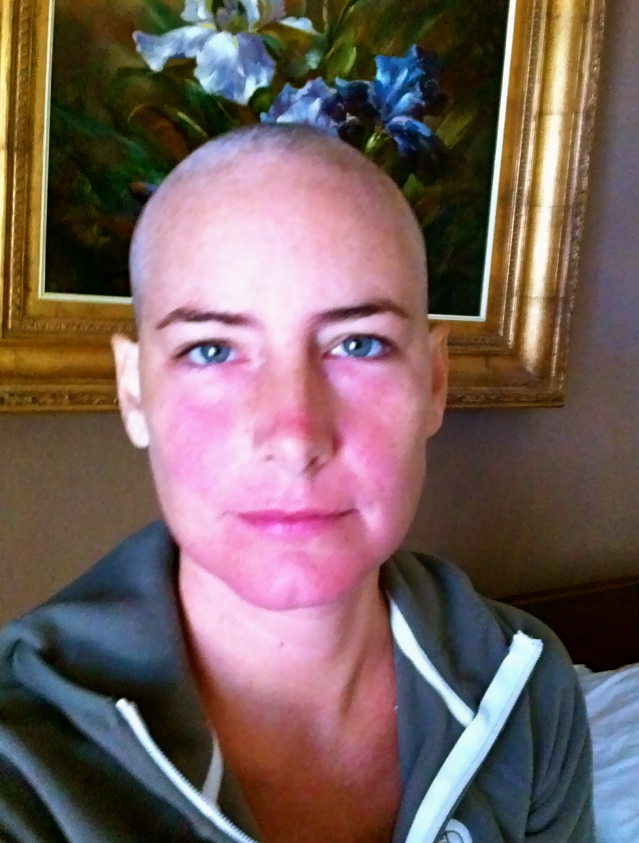 October 3-Treamtent Two
This photo was taken on day 2 after my second treatment.  I had a rough go this time.  I had a reaction to the Taxotere, one of my chemo drugs.  My face was read and swollen from all of the meds they gave me after my reaction.  (Prednisone, Benadryl, etc.)  It was a doozy.  Not my best look, I know.  I felt just about as bad as I looked.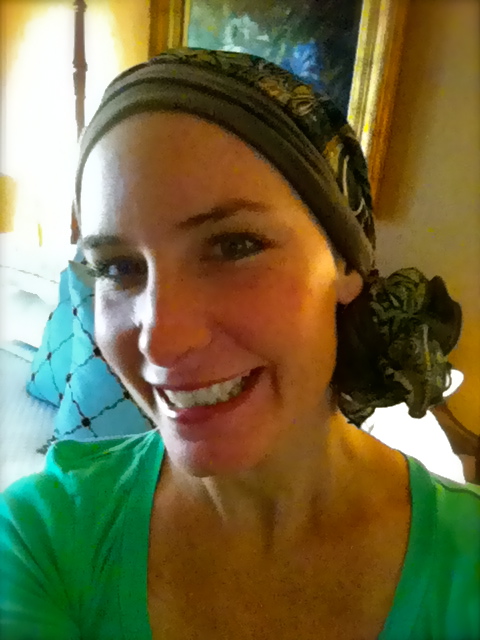 Nothing a new scarf…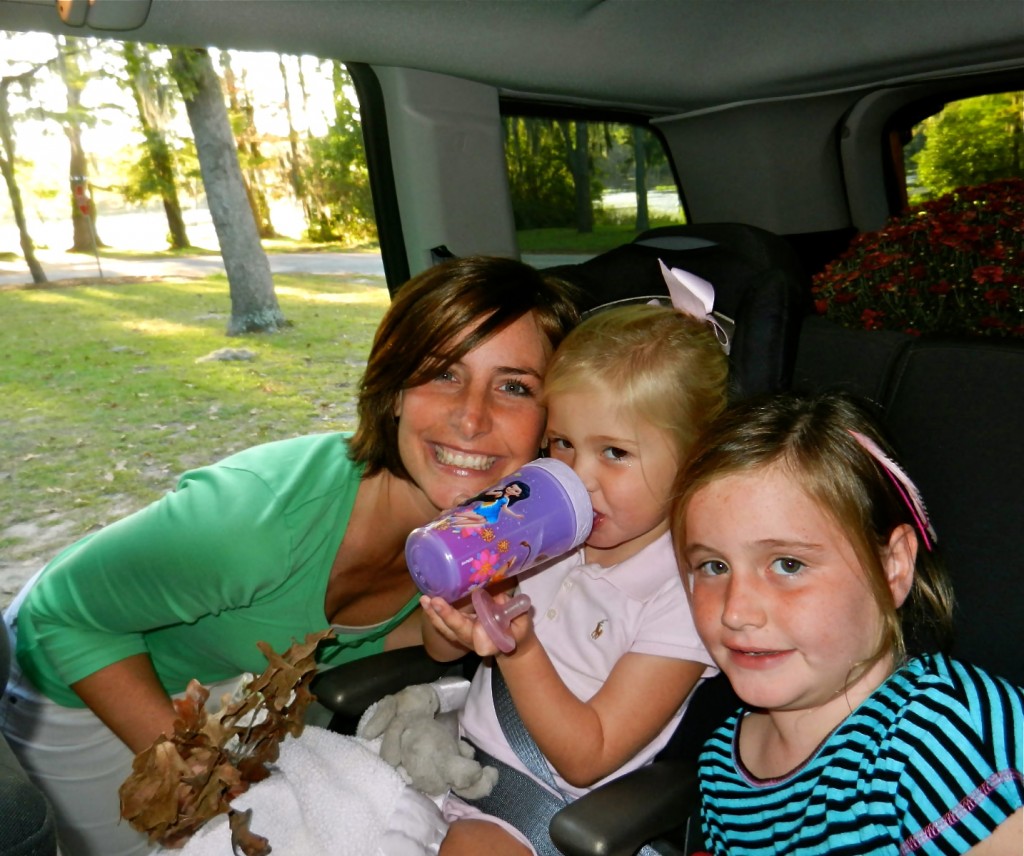 or a wig…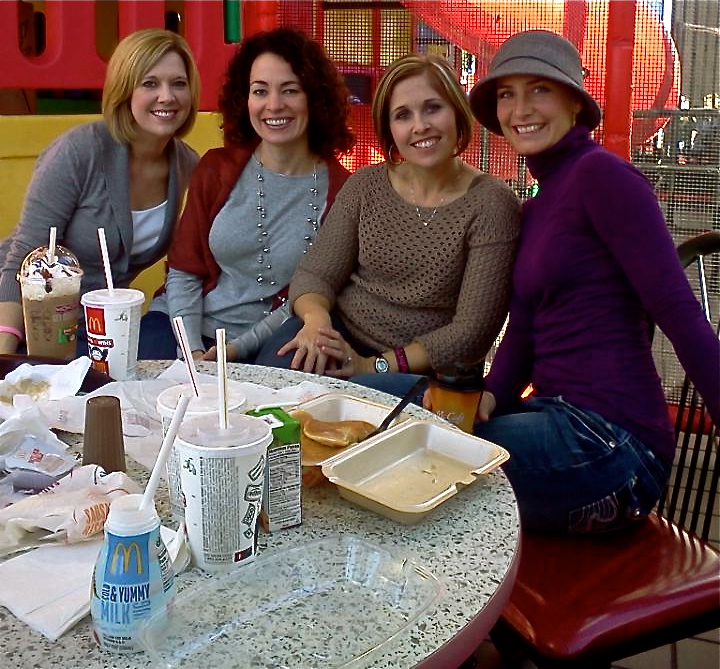 or hat (and friends) won't fix!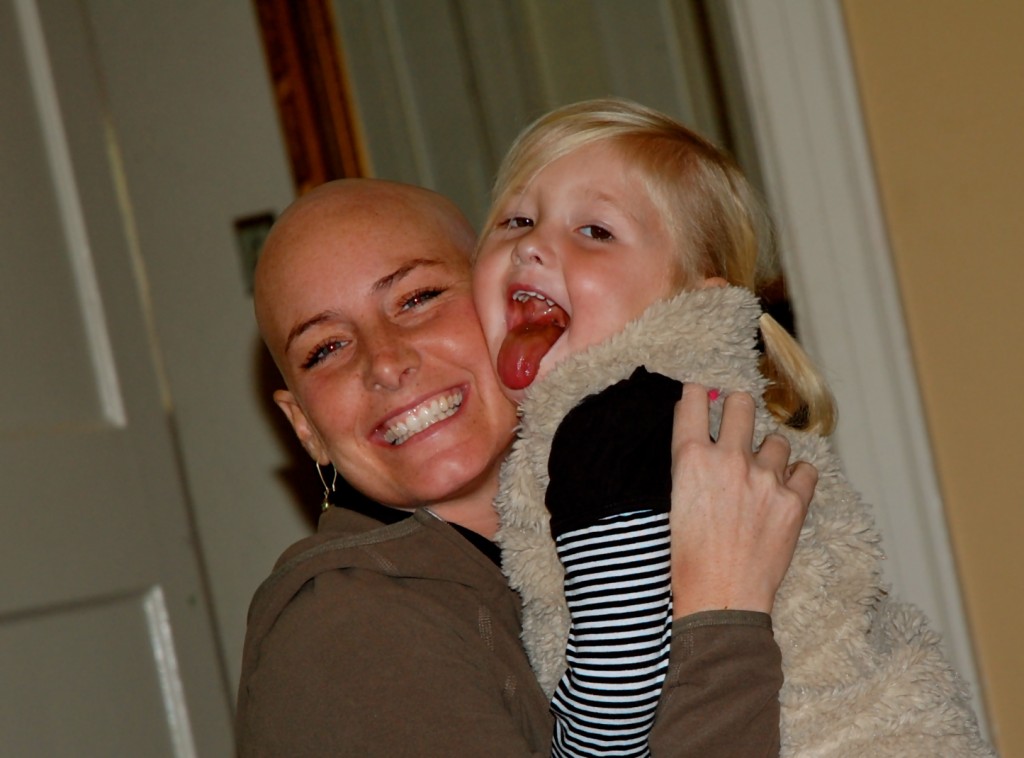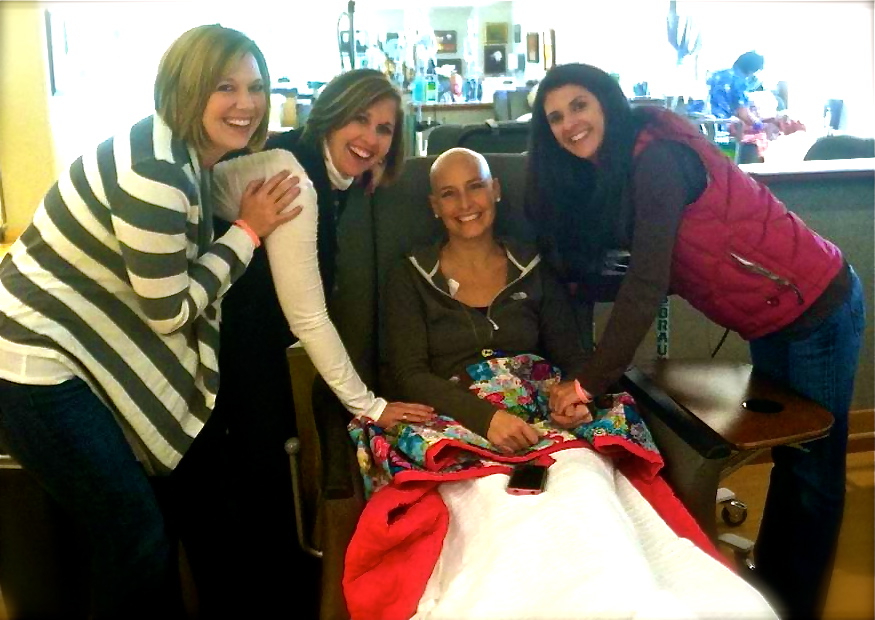 October 24-Treatment Three
Halfway there! Chemo cocktails with friends!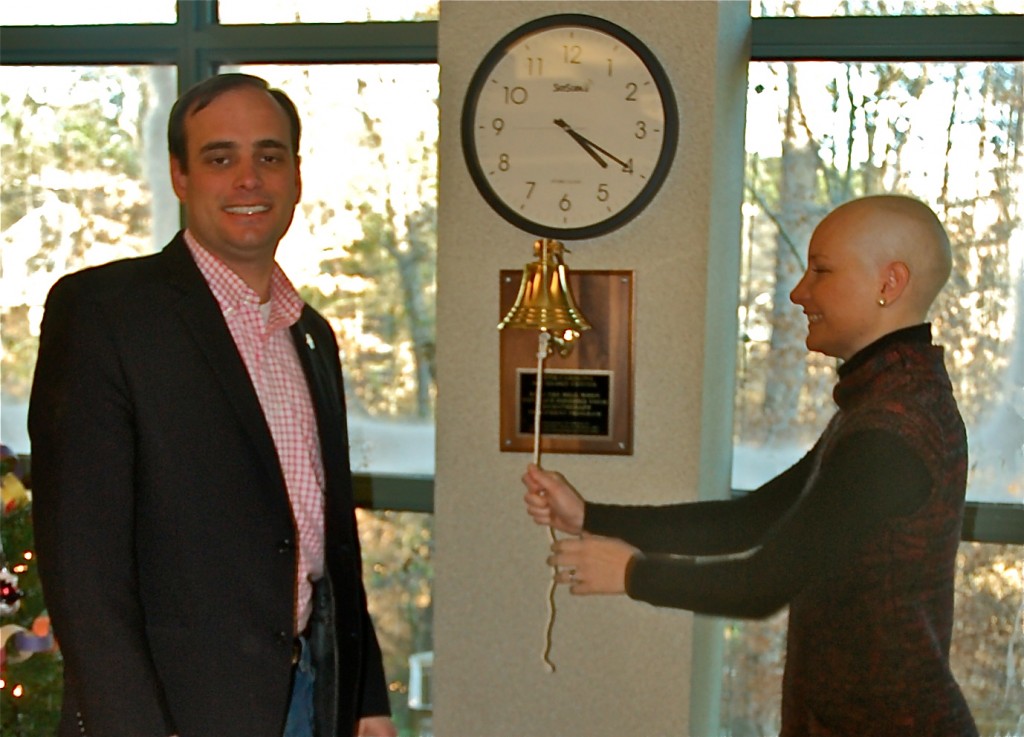 December 28, 2011  After my 6th treatment
Ringing the Victory Bell at SCOA signaling the end of my chemotherapy.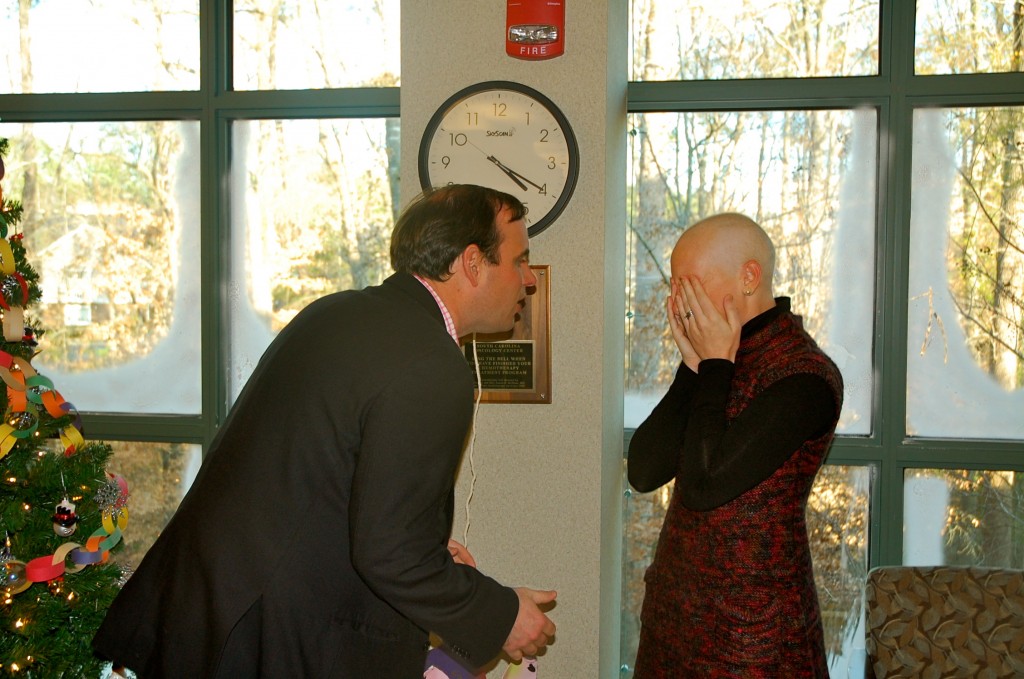 Hair Growth as of January 11, 2012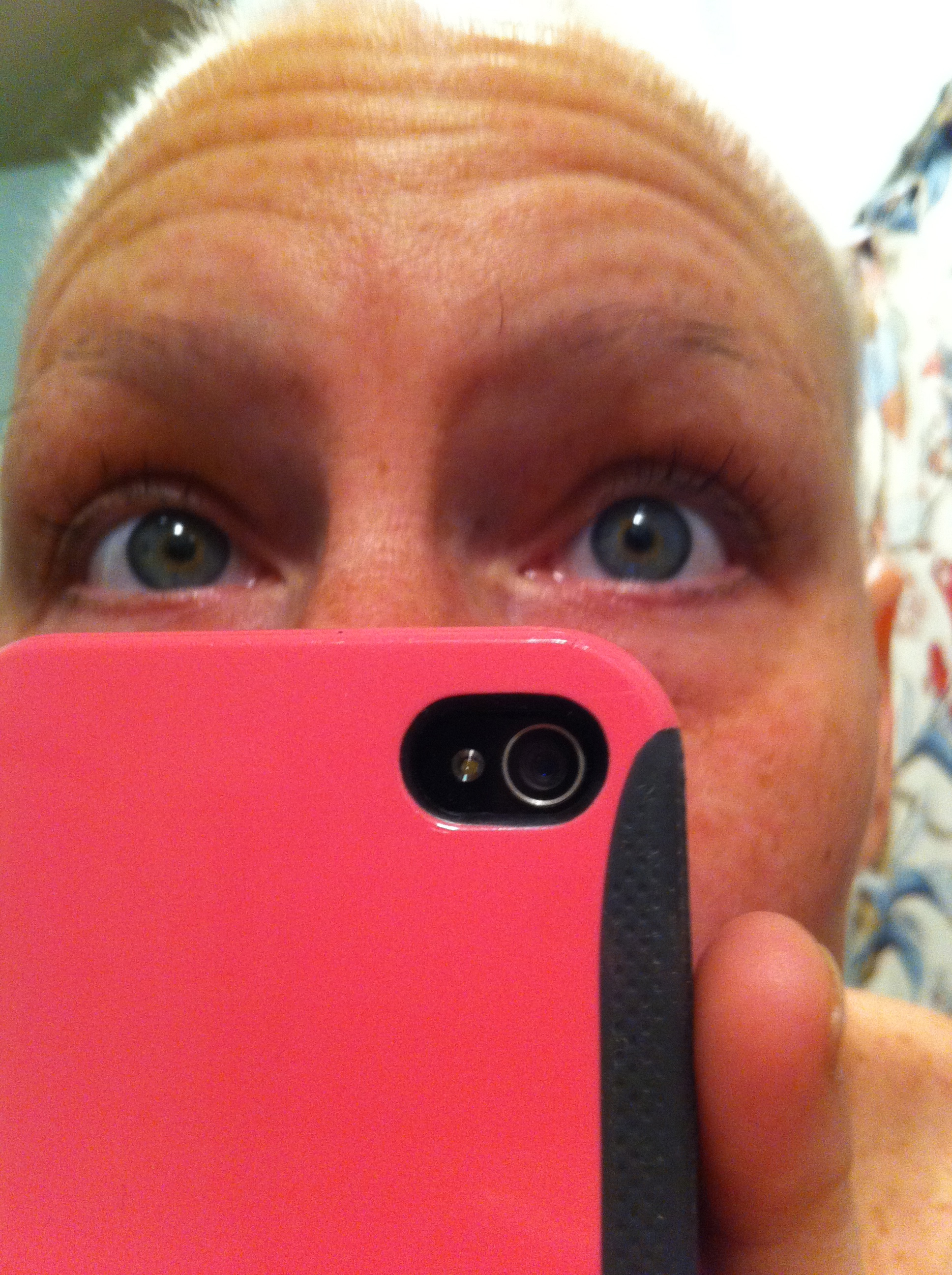 Can you see? This photo reminds me of Blair Witch Project.  Remember that movie?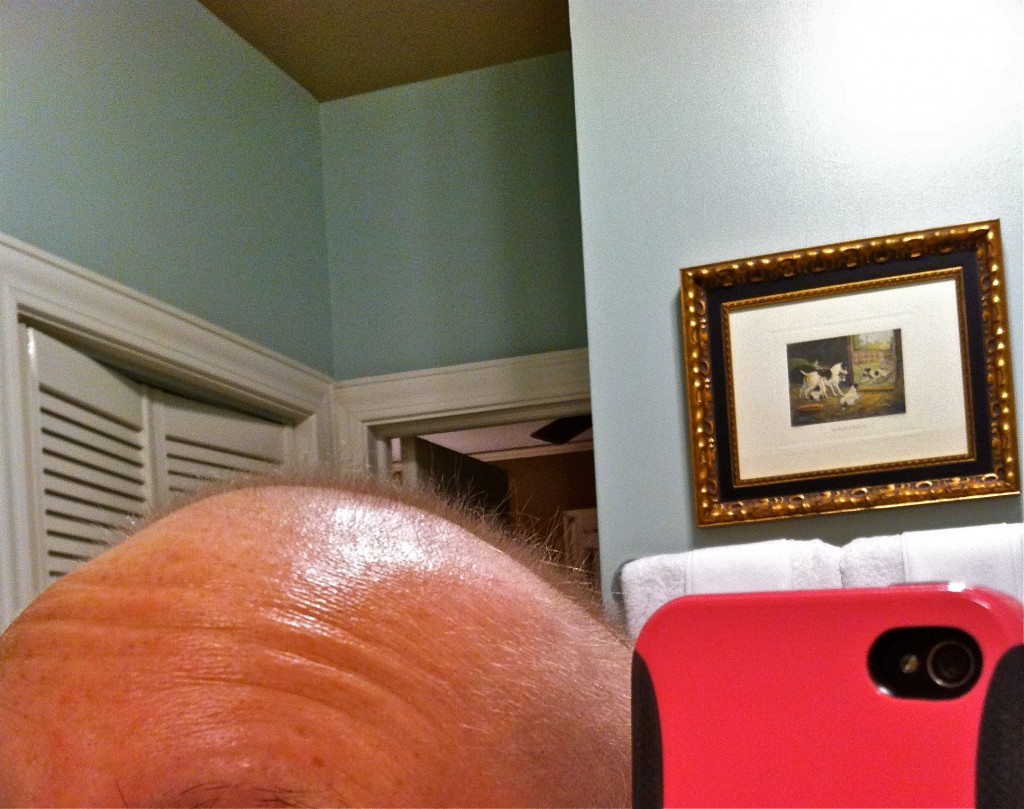 My blonde fuzz-hawk on the way to my Lumpectomy on Jan. 18, 2012.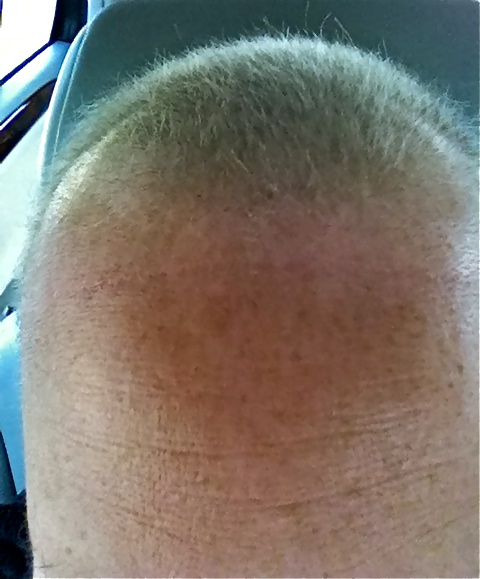 It's really taking off lately.  Still fuzz, but I'll take it!  If only my eyebrows would grow!  January 22, 2012.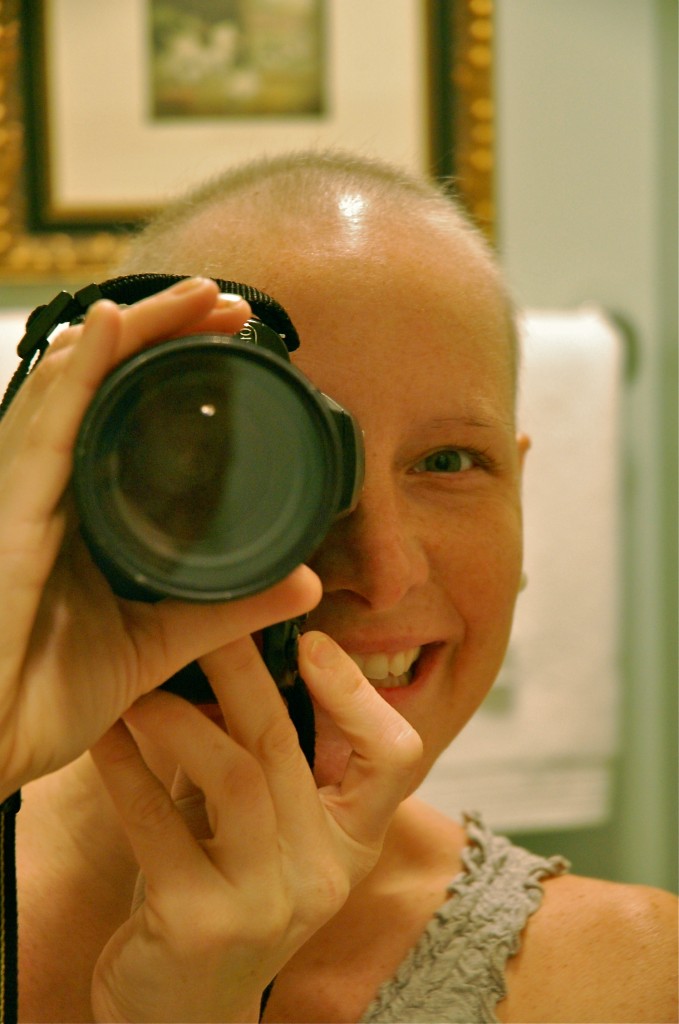 February 6, 2012-  MC and I decided to take a photo of my hair today during nap time.  She loves to rub it while she's trying to fall asleep.  Not bad for 5 weeks after chemo.  Mel is ready for me to ditch the wig.  Me, not so much.  A few more weeks maybe.  We'll see…  (Maybe when I ditch the wig, MC will ditch the paci.)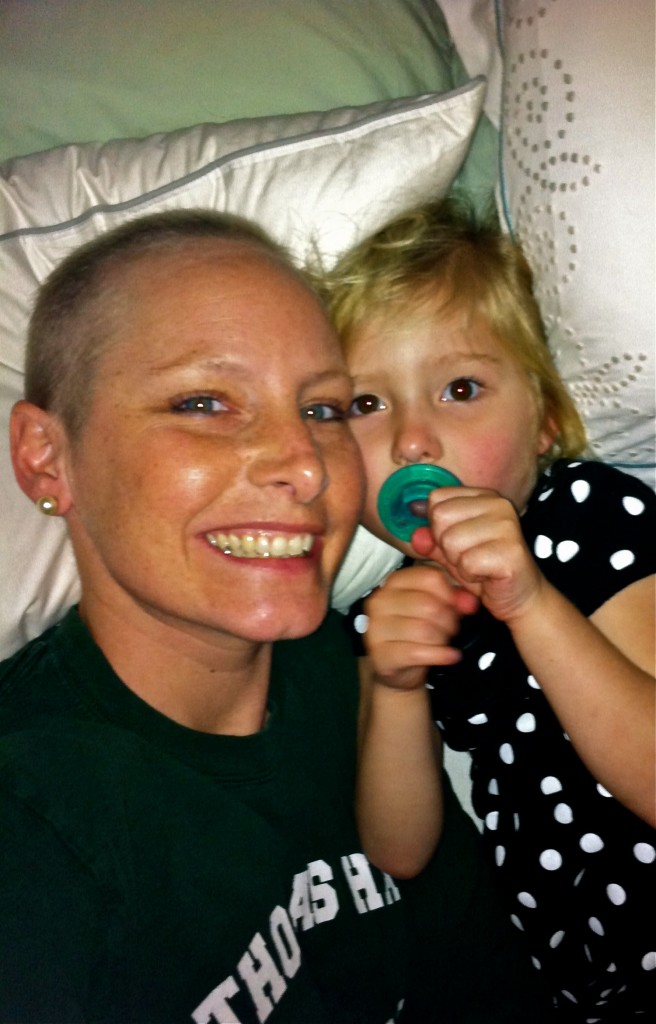 March 1, 2012- Kacy and William's "Keels Reveal" Party, which was so much fun and brought the amazing news that I will soon have a nephew!!  I finally look like I've decided to have short hair (almost), not that it was taken from me.  Often now, I'm complimented on my "hair cut" or my "ability to pull of such a great short do."  I'm just thrilled that it's growing!  Yay!  I never wear my wig anymore.  It's fantastic!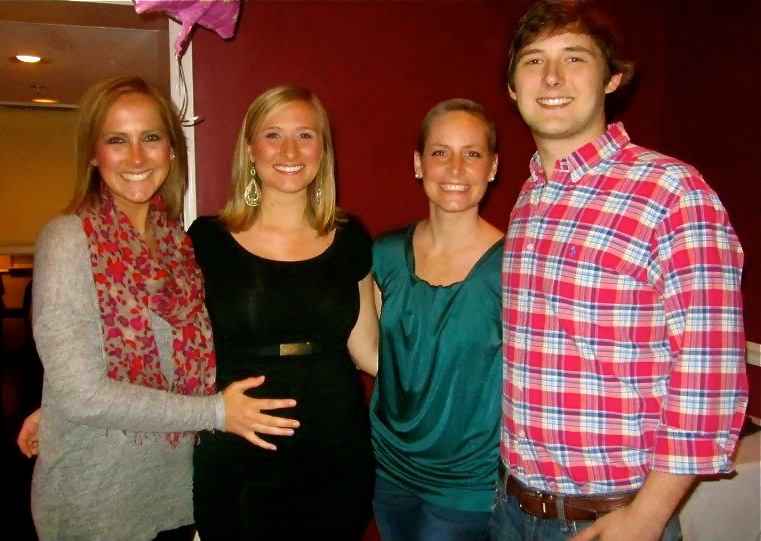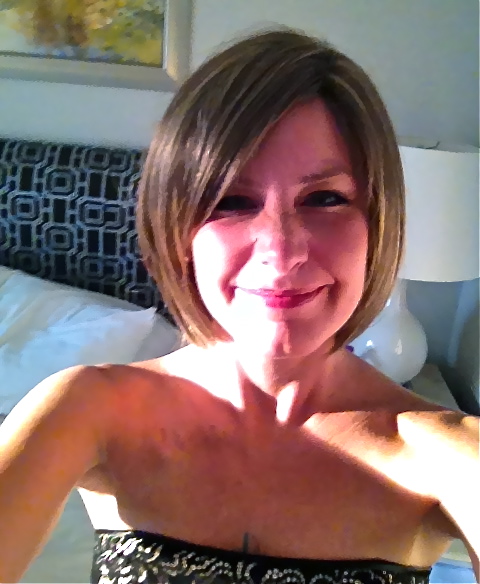 March 17, 2012-Back to a wig temporarily.  Mel and I went to an ALS Fundraiser Auction and Dinner honoring his Uncle Bill Haarlow, which was held in Chicago.  I just knew it would be a cold weekend, so I ordered a brand new blondish wig to keep me warm and toasty.  (It was a formal event and I knew a hat wouldn't do.)  Just my luck, it was the warmest St. Patrick's Day in Chicago in 150 years.  Still, I wore the wig the entire weekend for fun.  I posted this photo because you can see my radiation marks on my chest.
Radiation Treatments begin March 20!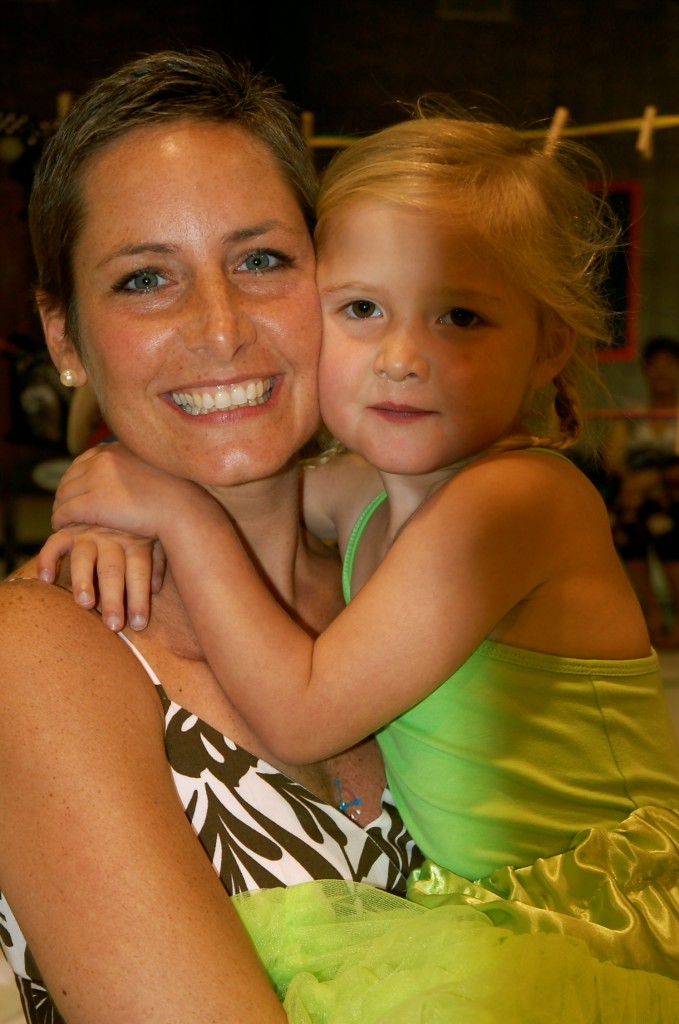 THA Mother's Day Program-AND my very last radiation-Number 33!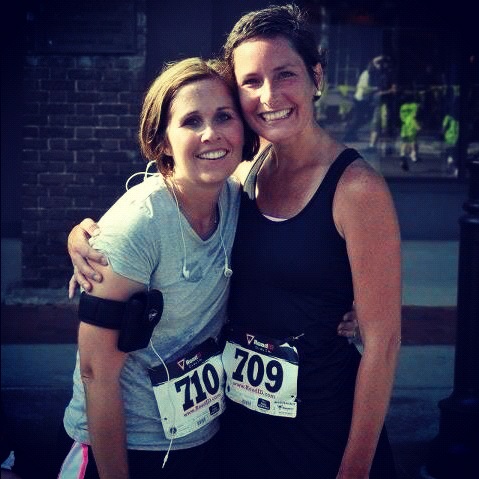 Lickety Split 5K June 9, 2012 with Lee, one of my oldest and dearest friends.  I finished in 31:37.  We did it to celebrate the end of Cancer for me!  It was quite an overwhelming run for me.  As I took each step and crossed each mile marker, I couldn't help but thank God for every moment He carried me through:  every heart ache, every step, every treatment, every mile until the end.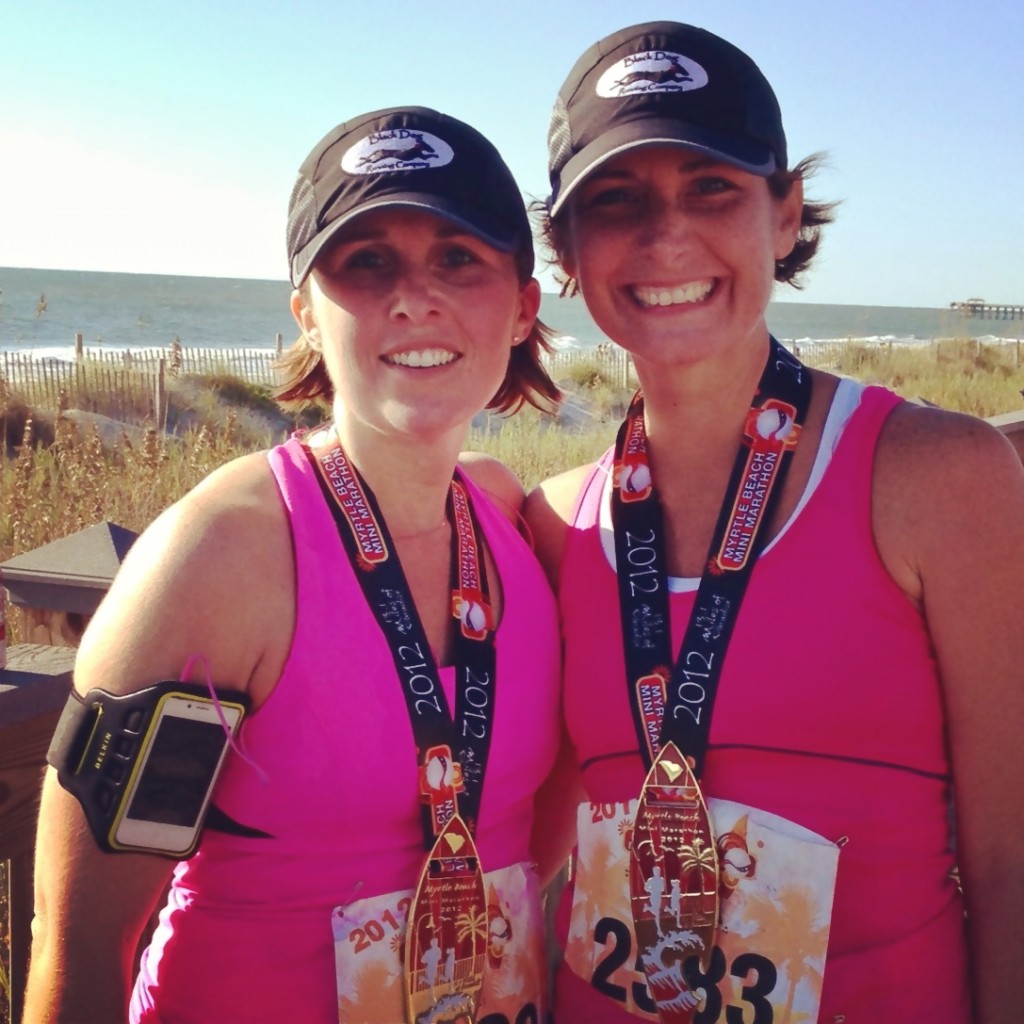 October 21, 2012
Lee and I finished our very first half-marathon in Myrtle Beach!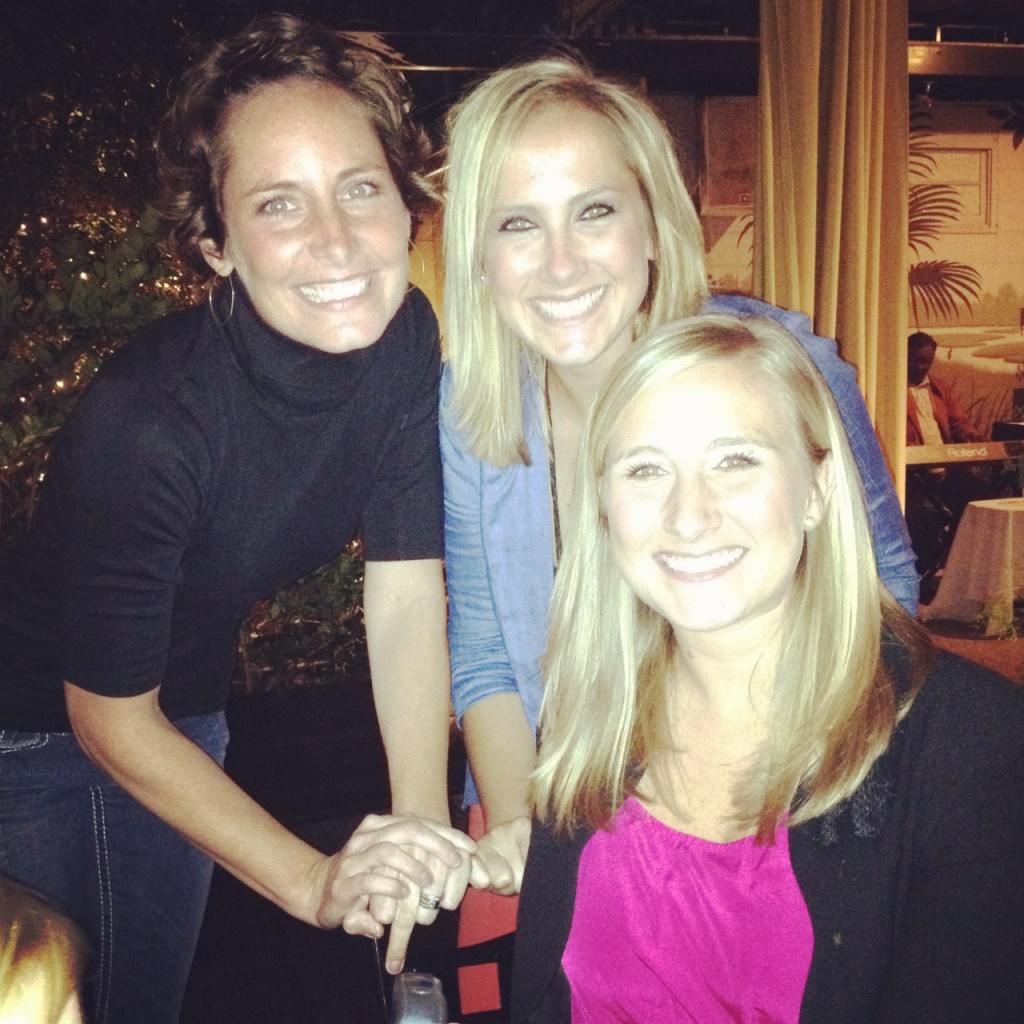 October, 2012-10 months after my last chemo treatment.  My hair continues to grow slowly (to me) and it's not as curly as I thought it was going to be.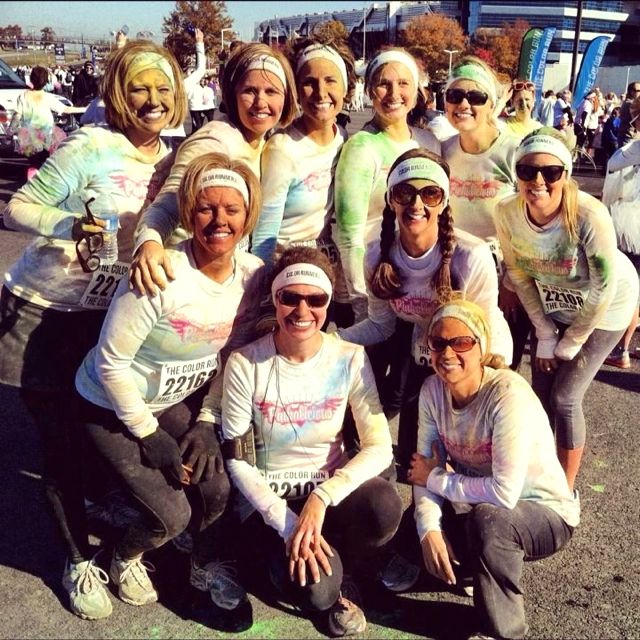 November 2012-Team Pinkalicious in the Color Run 5K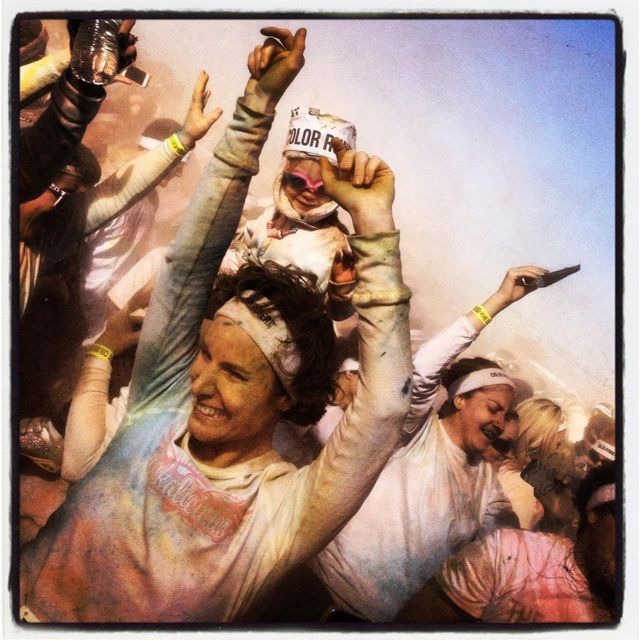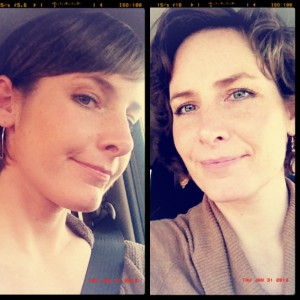 January 2013- Straight? Curly? Straight? Curly?
I wear my hair "somewhat"  curly everyday, but it's getting tougher and tougher to get it to curl.  I'd call it wavy at this point.  The last time I had my hair trimmed, my girl used a blow dryer.  My hair was as straight as it was before chemo.  Who knew?!  I always told Mel I just knew my hair would be back to it's old boring self.  He thought I was crazy.   The cheesy self-photo above was a photo that I sent to Mel to show him the difference.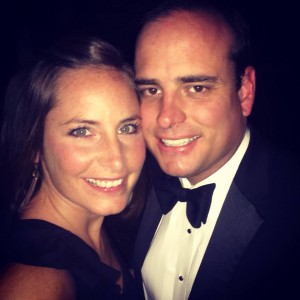 January 2014
My hair is straight, shoulder-length and still growing.  This photo was taken at Winter Cotillion and was the last time I had to worry about my port showing. (I wore a one-shoulder dress to cover my port area.)
I had my chemo port removed on January 14, 2014!  Yay!  Other than three little scars, I'm free of all traces of cancer!
20 Comments
Leave a Comment
You must be logged in to post a comment.