Apparently, I've passed down not only my sweet tooth to my girls, but my "cupcake gene" as well.  I can honestly say we have cupcakes at the very least, once a month.  We've made all kinds for all occasions, but prefer the usual white cake, with white vanilla icing on a "just because" day.  I've made completely scratch-made cupcakes and icing, but when you can doctor up a box mix and tub frosting with yummy results, why not?  We stick to simple, which ironically ends up anything but.  Our main focus and delight in baking cupcakes, comes with the decorating and eating. McCanless, in particular has a knack for ideas and has definitely inherited her sweet eating skills from Mommy.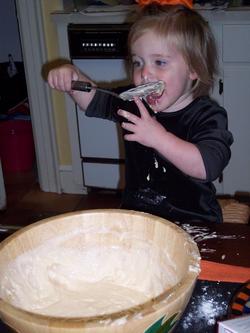 Halloween Cupcakes in 2005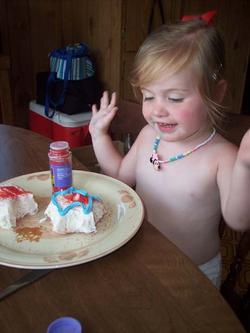 4th of July star cupcakes at the beach in 2006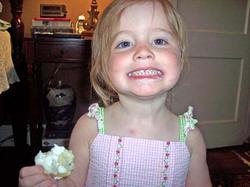 Always yummy!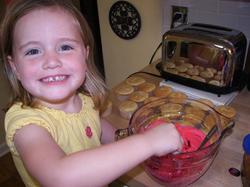 4K Back to School cupcakes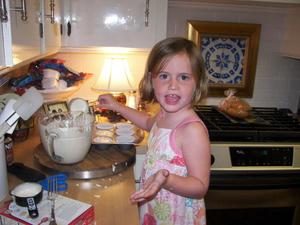 Always in charge of stirring and cracking eggs!
5K Piggy cupcakes for Ms. Susie, who loved pigs!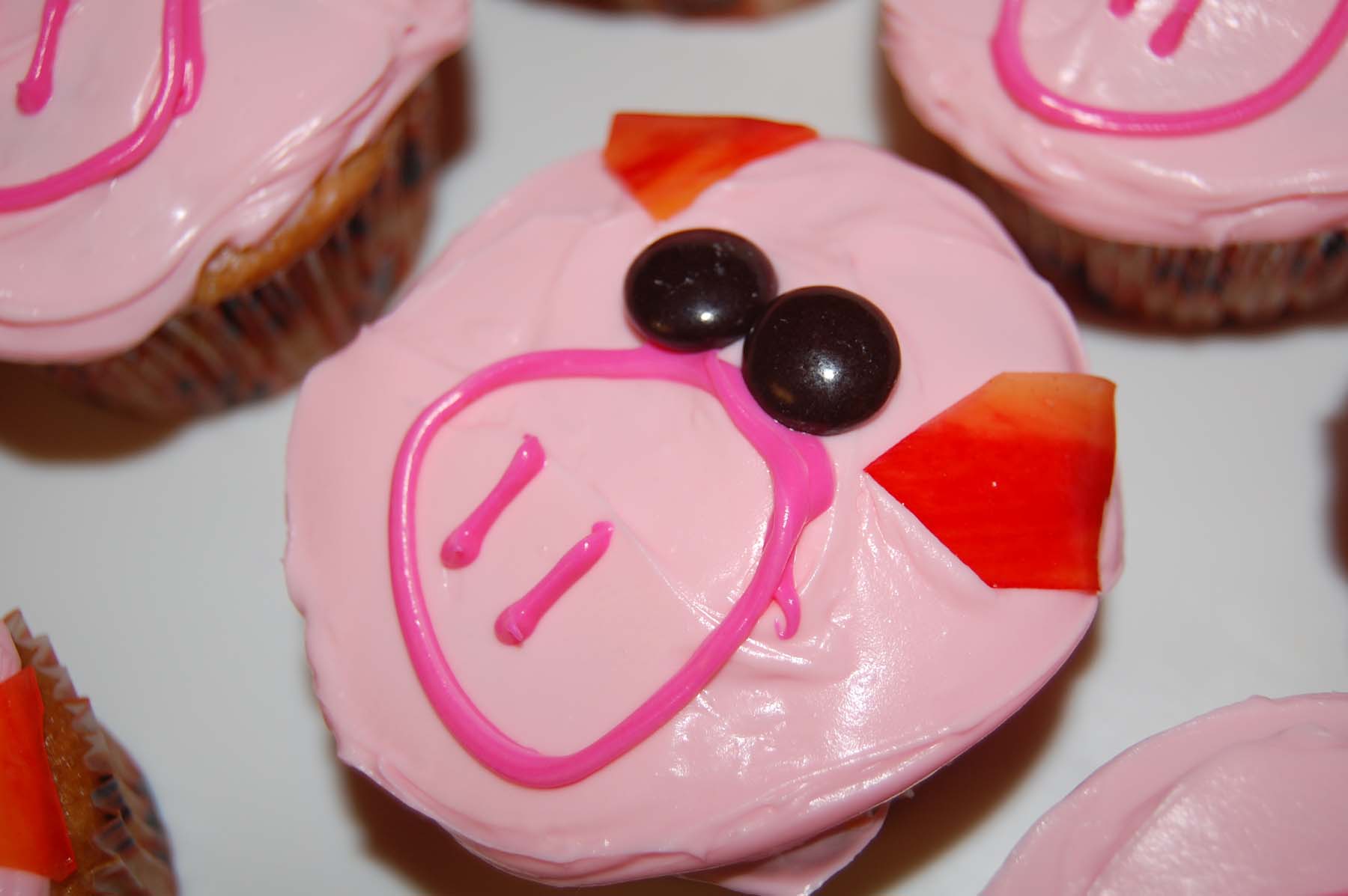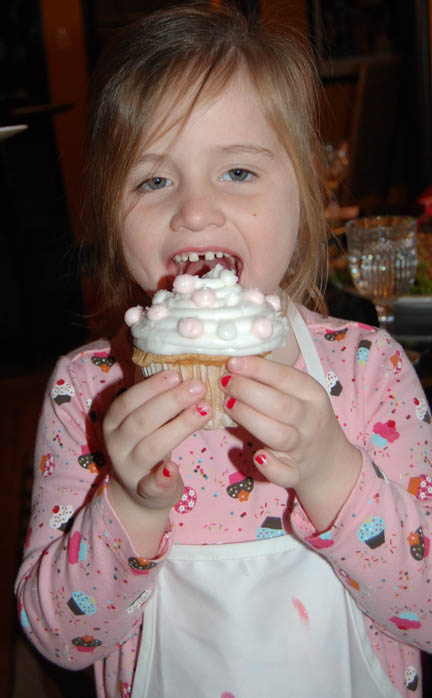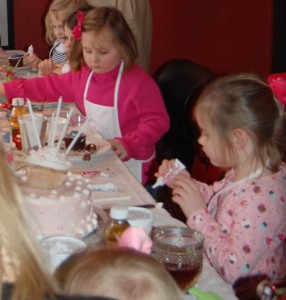 McCanless even had a cupcake decorating party for her 5th birthday!
And today, McCanless mixed, baked and decorated an entire batch of cupcakes all on her own, with absolutely no help from me!  I always keep the kitchen stocked with cupcake essentials, and I heard her rummaging around for a while before I inquired.  I took a quick peek and let her be.  (Besides, Mary Clare was napping and I was enjoying the quiet time.)  When I went back into the kitchen to check, long after I heard the stove timer, McCanless proudly showed me her very first batch of cupcakes completed entirely on her own from start to finish.  I'm so proud.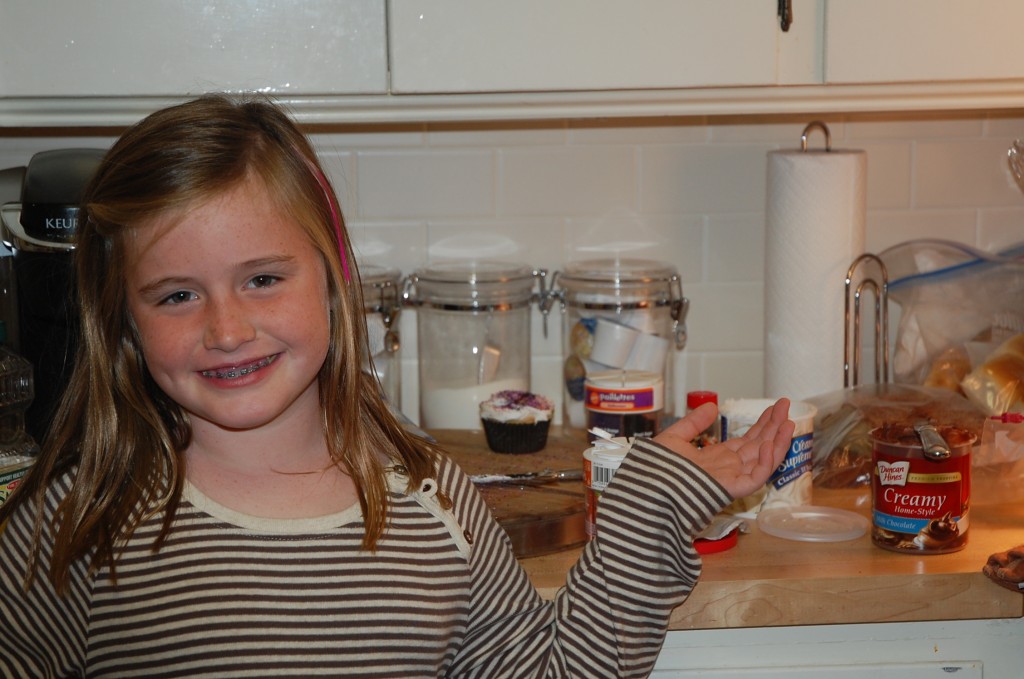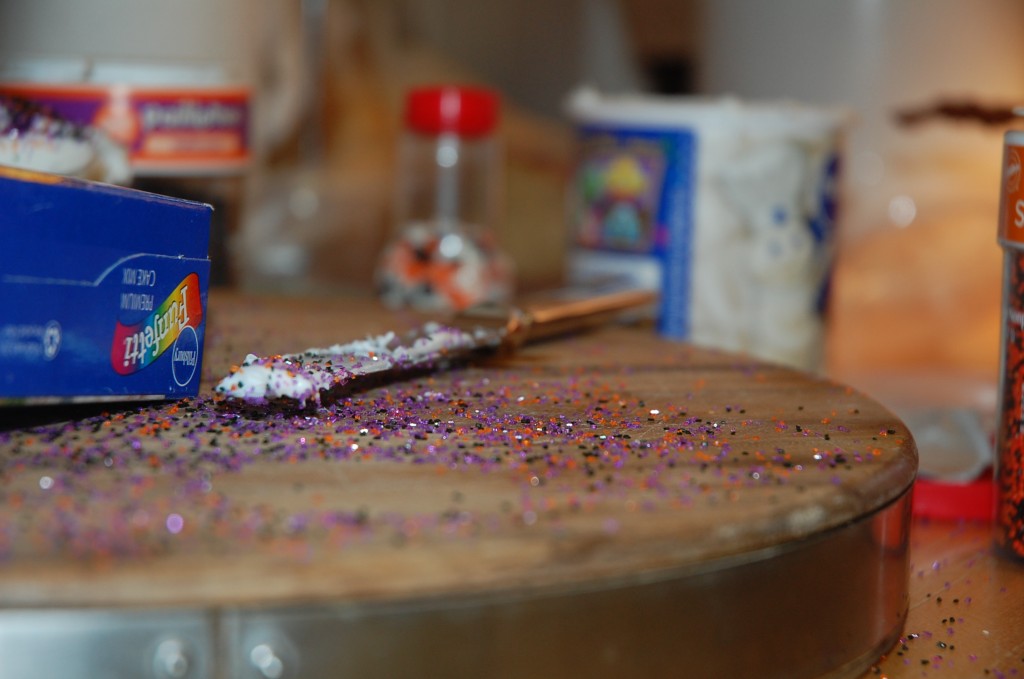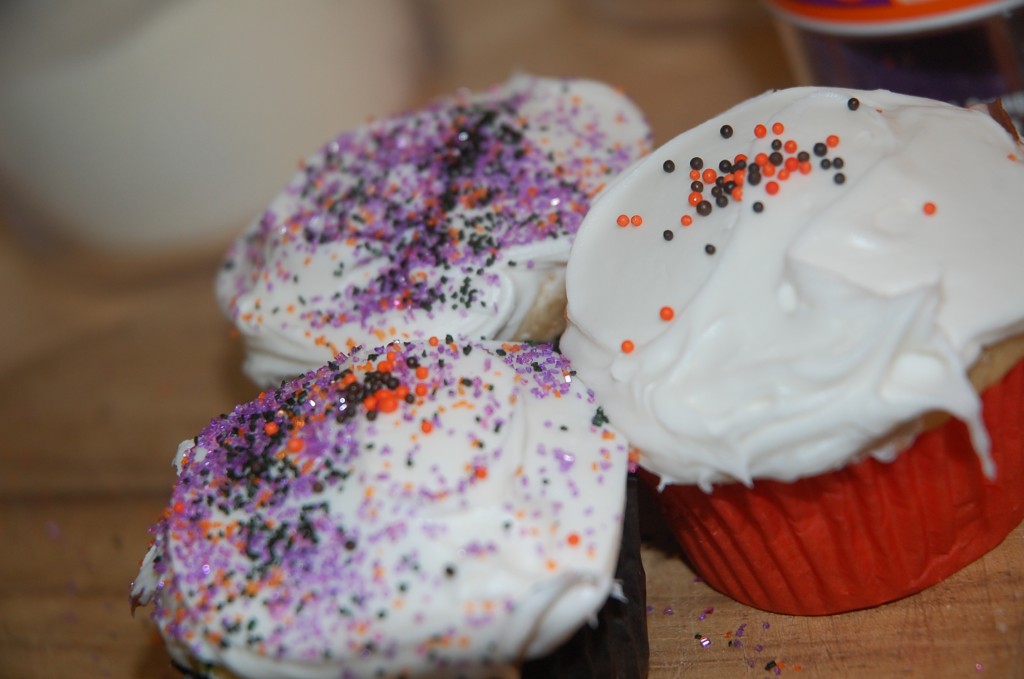 She made Funfetti cake with vanilla icing and Halloween sprinkles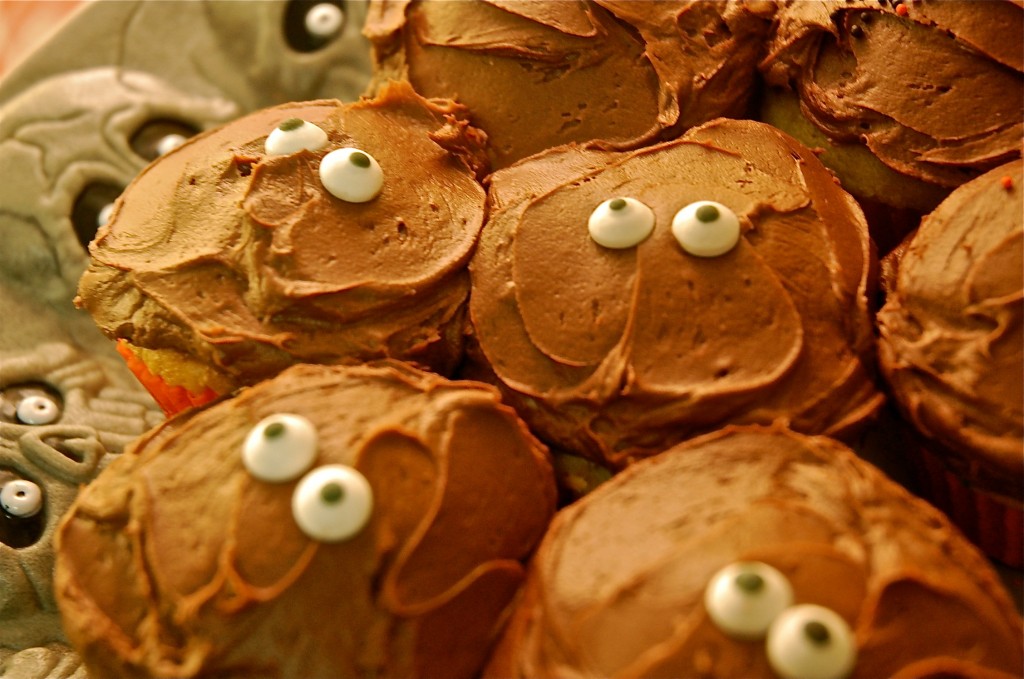 She ran out of vanilla, and switched to chocolate icing and added googly eyes.