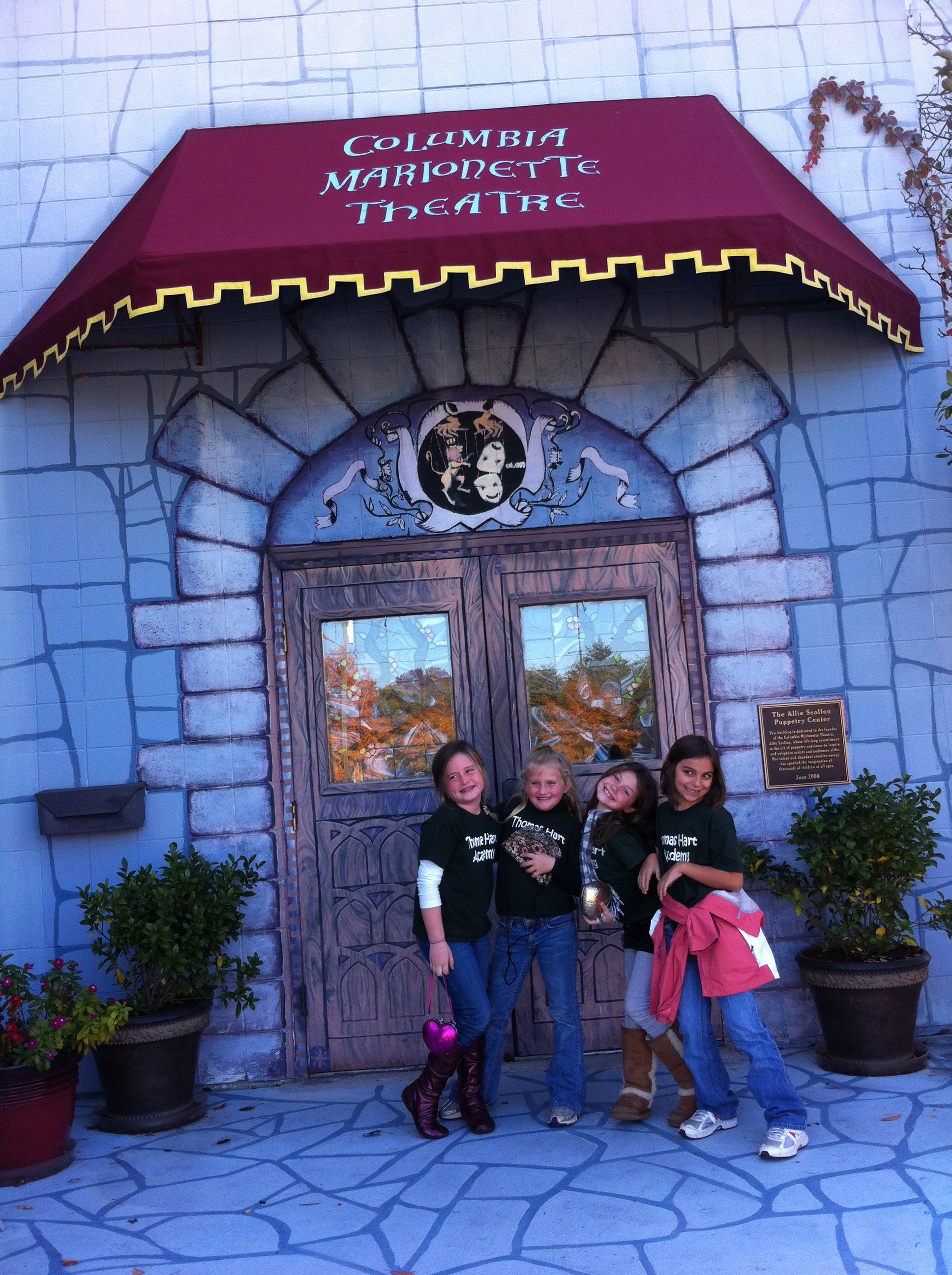 Last Friday, I was able to go with McCanless to the Columbia Marionette Theatre!  It was amazing!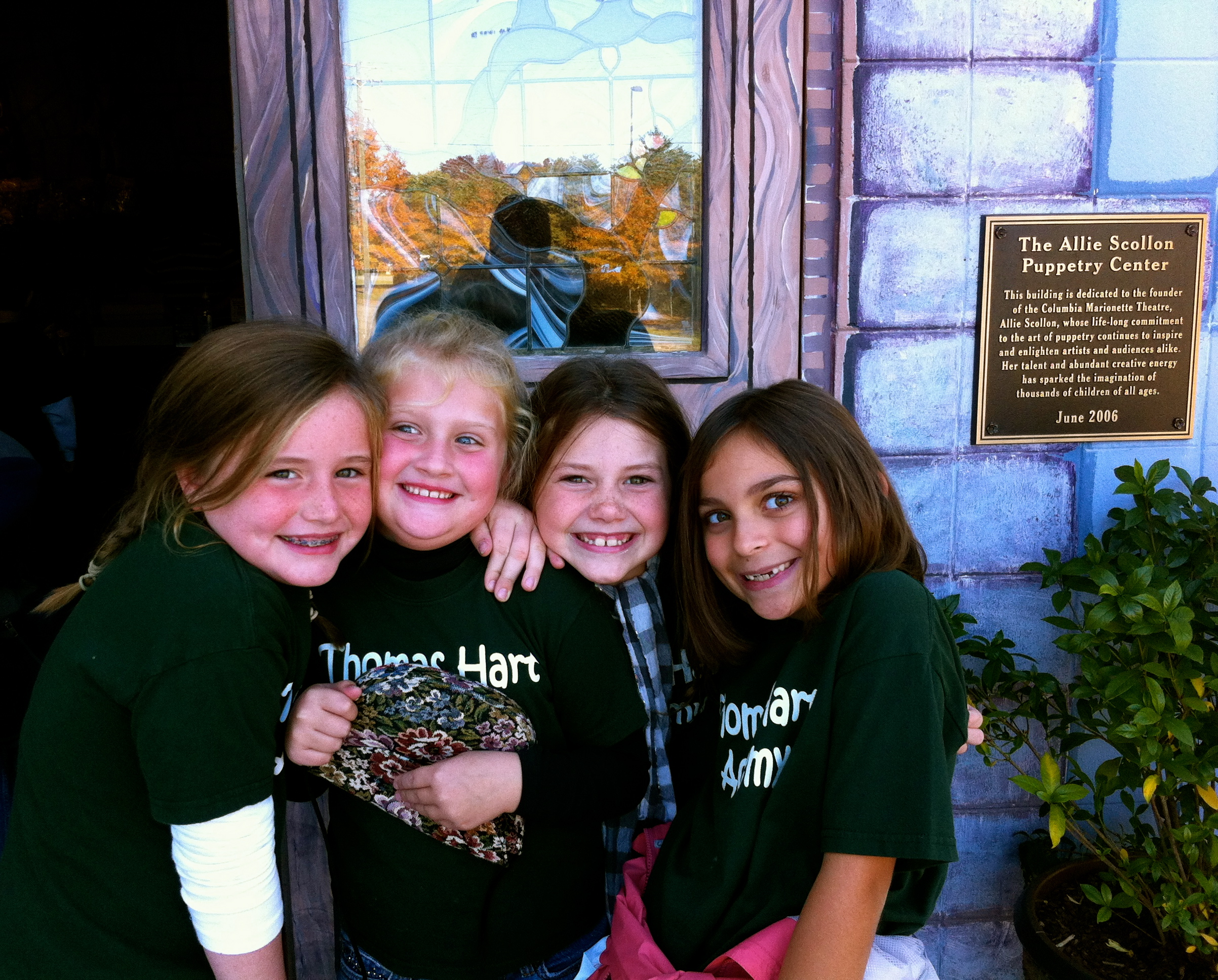 Of course, McCanless probably liked hanging out with her pals outside of school more than anything.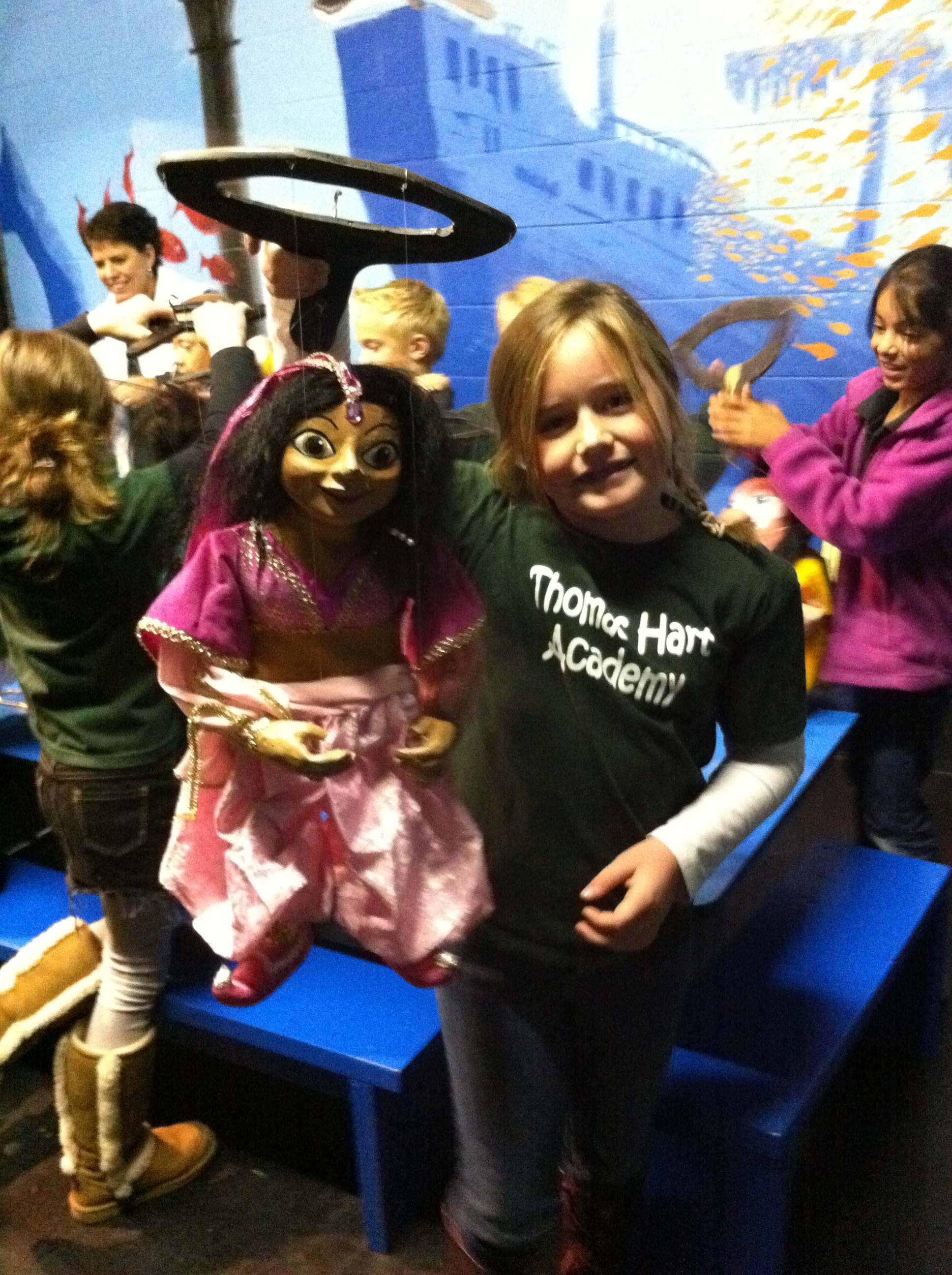 But not surprisingly, she did get a kick out of playing with the puppets!  She loves the theater and was enthralled with the marionette puppets.
2 Comments