After a fun morning and yummy lunch at Mimi and Bapa's house, we headed home for a much needed long winter nap.  When the girls awoke, they were filled with such excitement!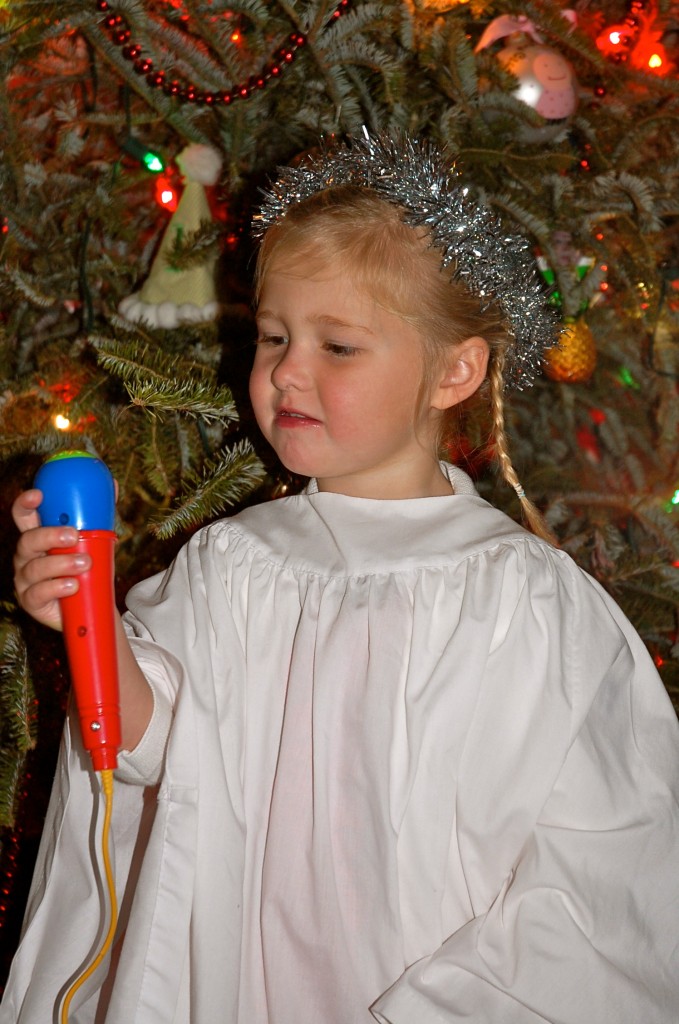 We got all dressed up for the Christmas Eve service at our church, but not before one last song!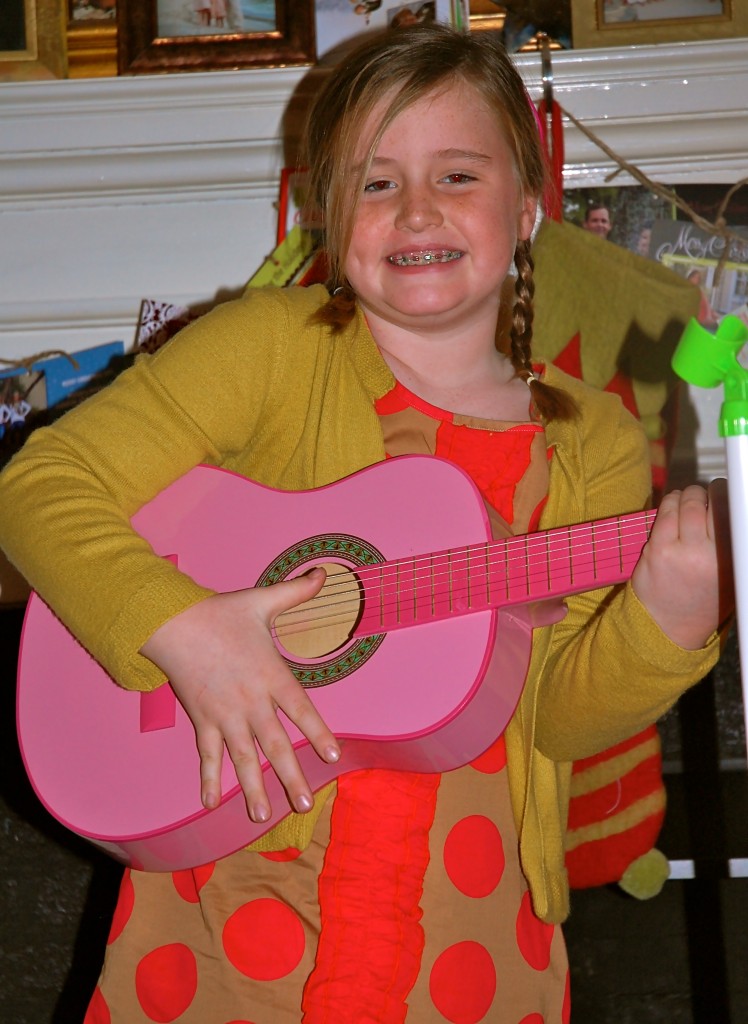 McCanless had such an ornate, and heavy costume, we waited to get dressed at church!
Both of the girls took part in the Nativity this year during the early Christmas Eve service, typically the children's service.  (One day I'll make it back to midnight Mass-when Santa makes it easier on me.)
MC was a sweet angel (the star angel, she claimed) and McCanless was Mary.  I only got one shot in church because McCanless was actually holding a real live baby.  (Thank goodness he was a dear friend's baby-you know, just in case.  I was a little nervous and totally forgot to take photos.)  As always it was a very sweet service and so touching to see all of our babies involved.  (Except when Mary Clare and Emma nearly brawled over a golden horn as they were hanging over the altar rail.)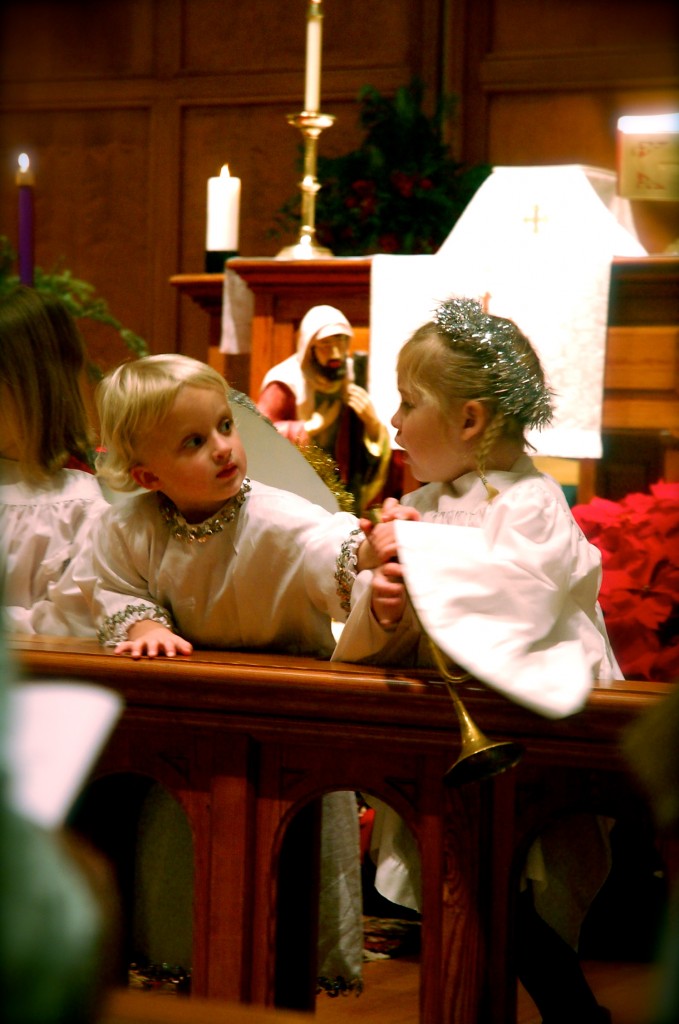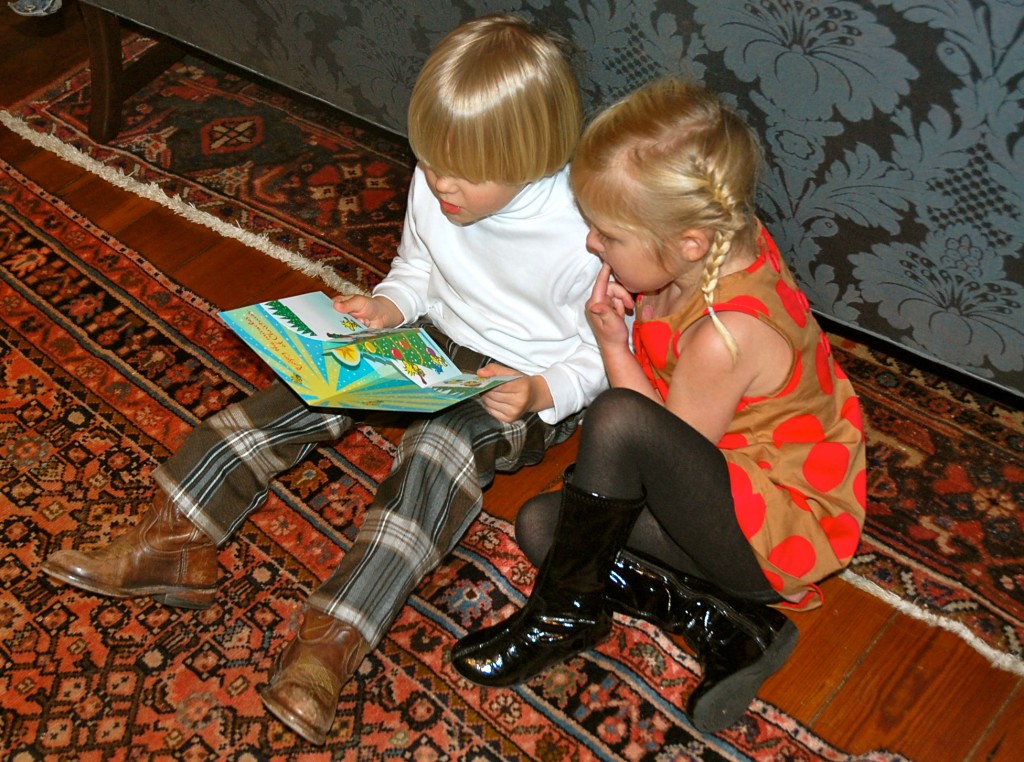 After church, we headed over to BB and Papa's house for dinner.  Immediately, "Bonnie and Clyde" got together and hung tight all night long!  These two are a mess and love each other dearly.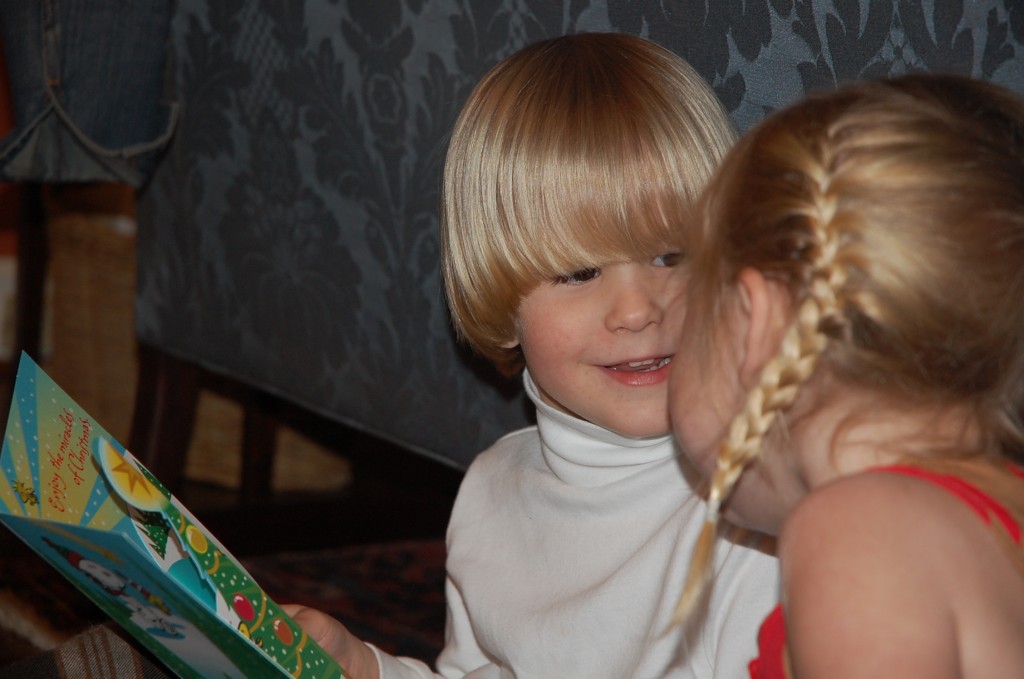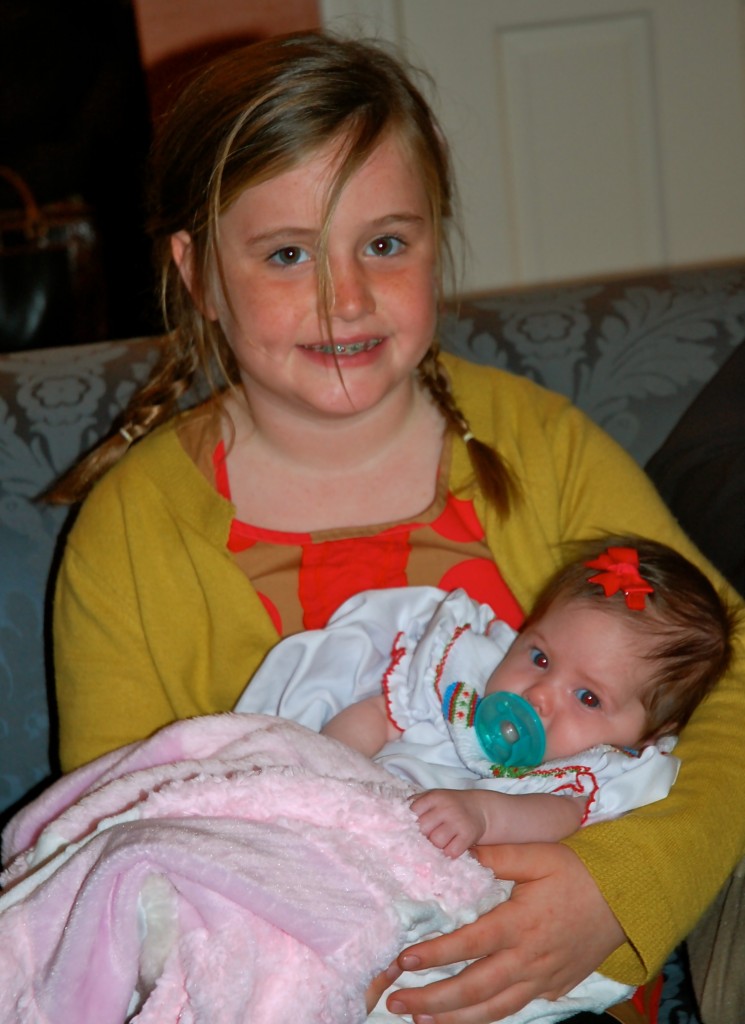 McCanless and Leah Brenn, our newest cousin!  The oldest and youngest Pennington cousin.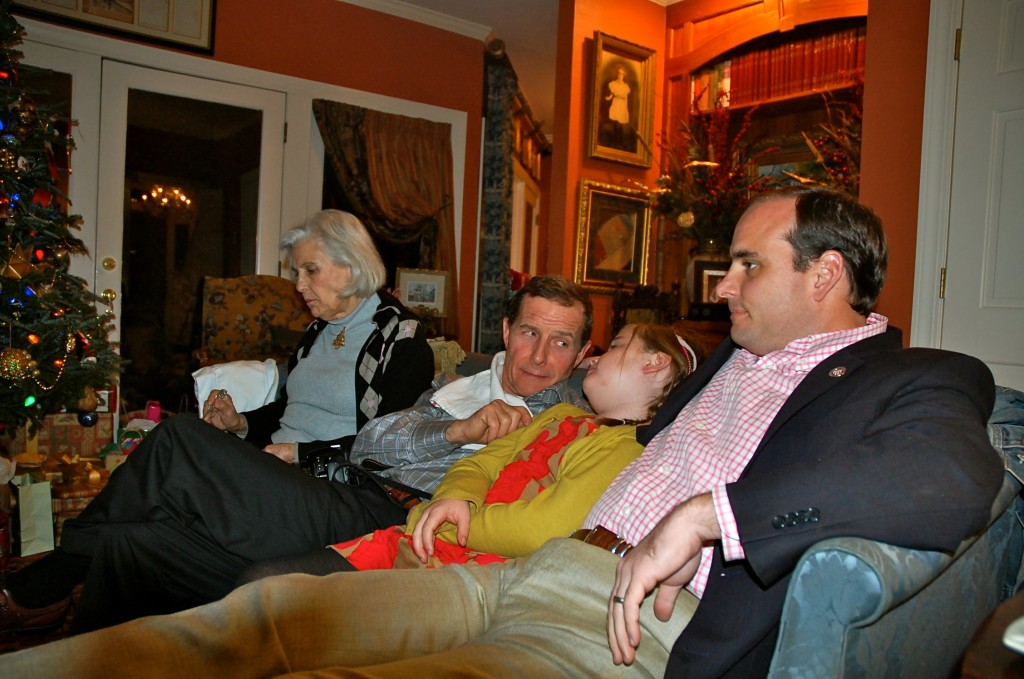 Elizabeth, Robert, Kathryn, Michael, Michael, and Nana were there too, but I was a bit slack on photos this year.  I soaked up every minute of Christmas and family savoring every moment.  What an amazing time of year.  So much to be thankful for.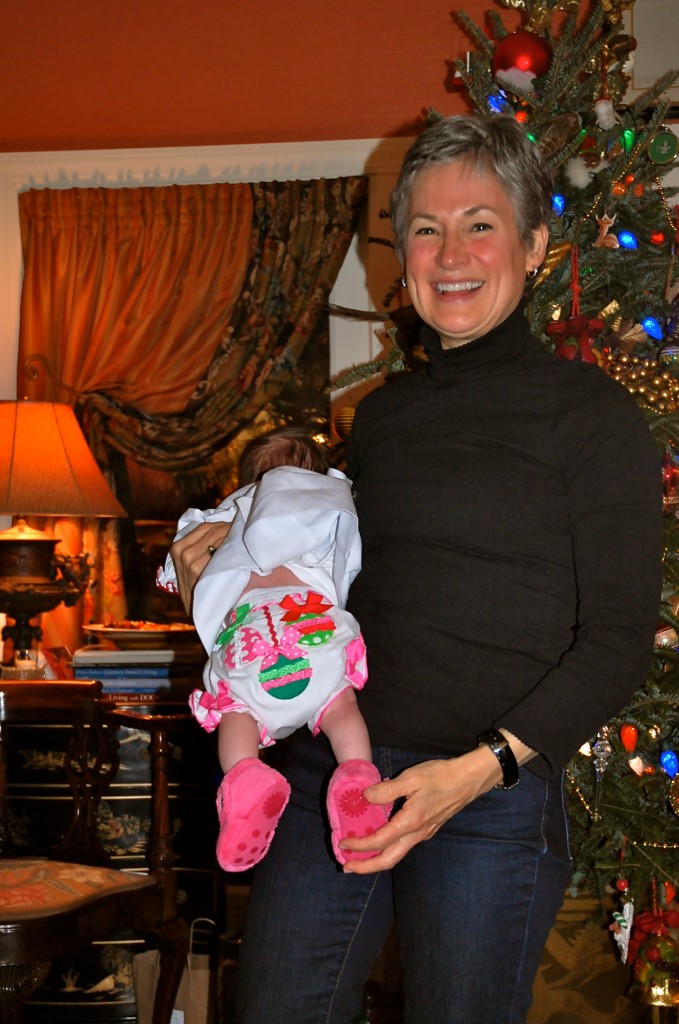 BB and Leah.  Fancy Pants for Christmas Eve!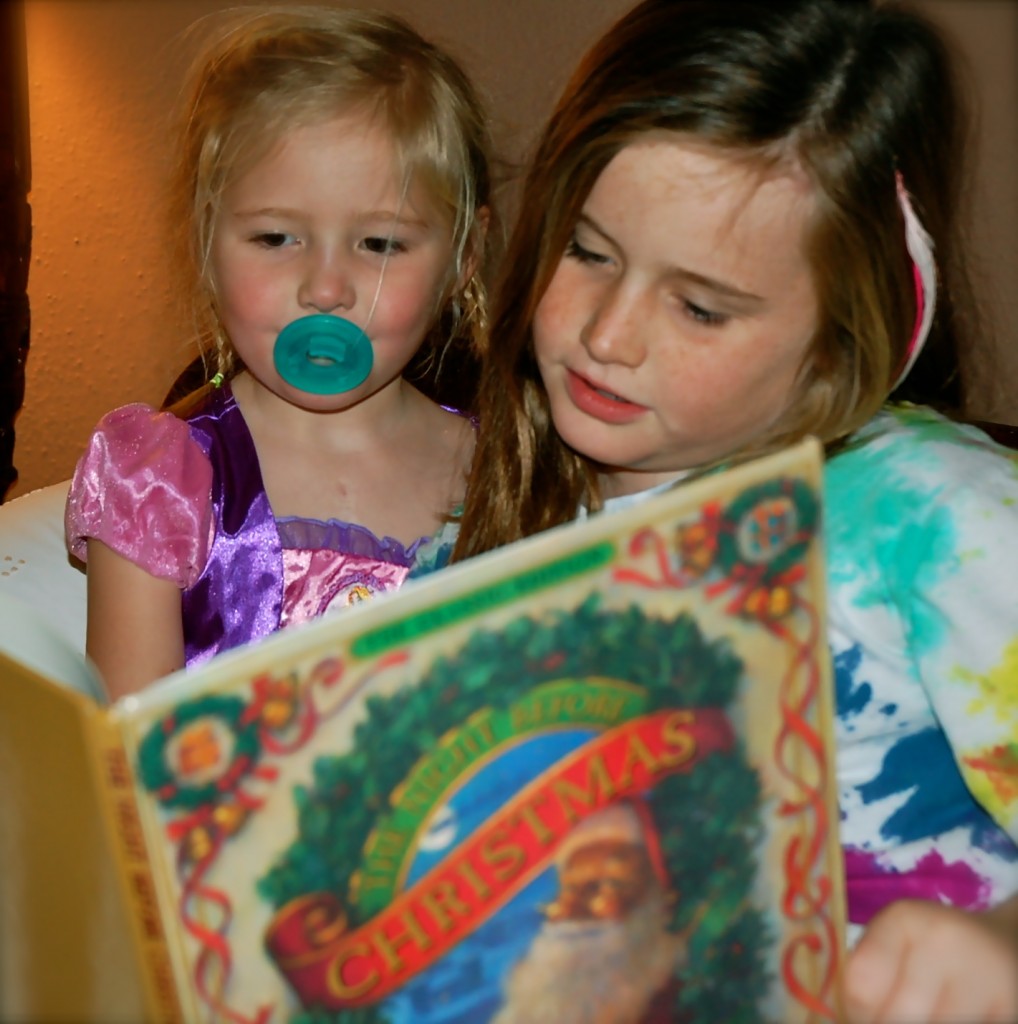 After an amazing day filled with so much love and  family, we headed home, said our final goodnight to Elfie, made sure Santa had a few cookies and snuggled into bed with one last Christmas story.