This girl, who typically sleeps well after 9, was up every hour beginning at 5 am.  Finally, she and I crept into the den around 8 and I allowed her to see her big surprise and open her gifts.  It was nice to be able to focus on her and have that alone time with her.  She took her time and relished in our together time.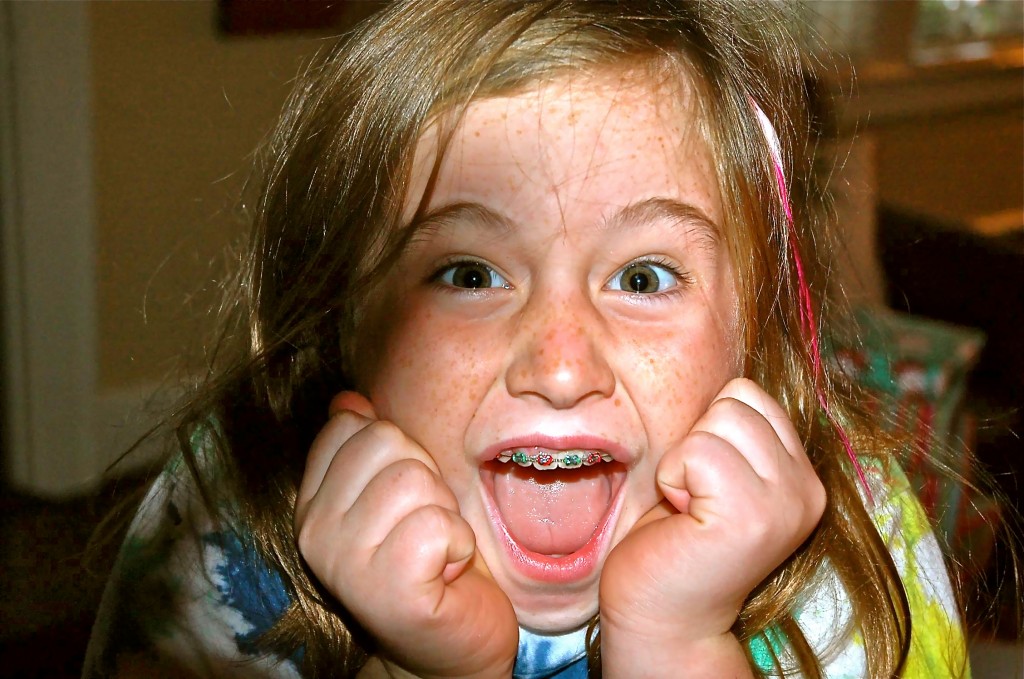 And her big Santa surprise…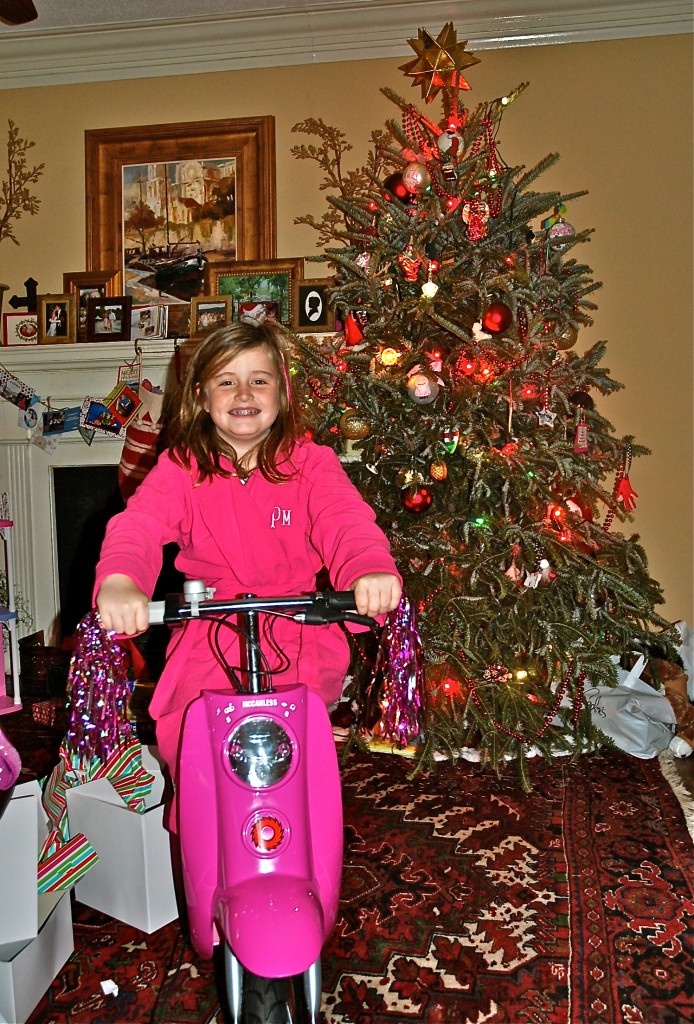 A Sweet Pea Razor electric scooter!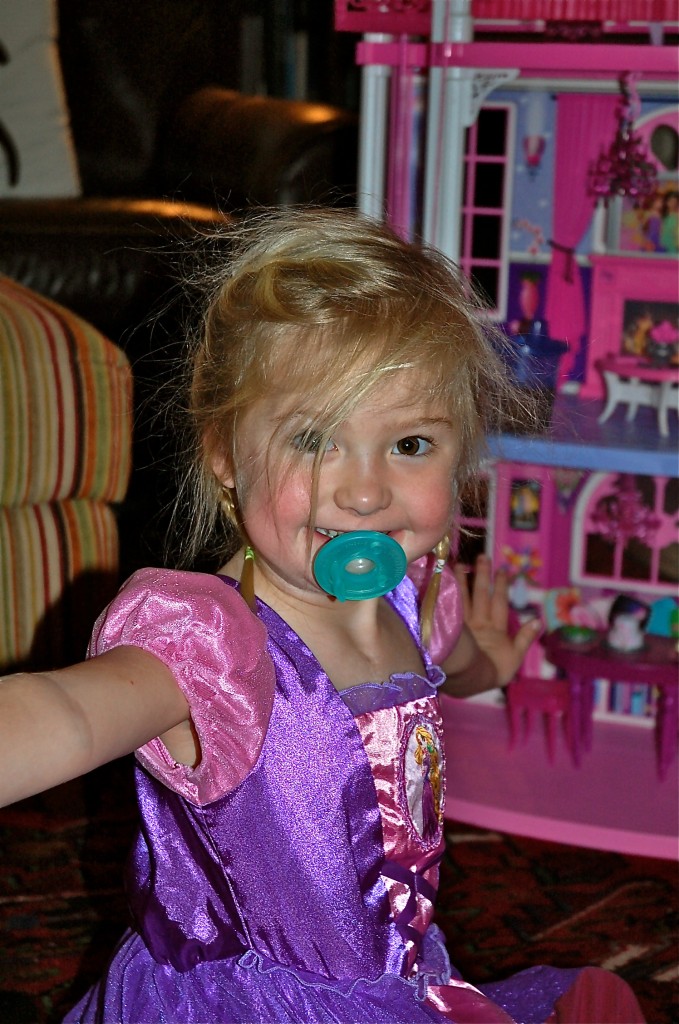 When this girl finally got up around 9, she was so mesmerized by her 3-foot-tall Barbie Dream Mansion, she barely had time to even go through her stocking!  Santa definitely nailed this one! MC is a Barbie girl for sure!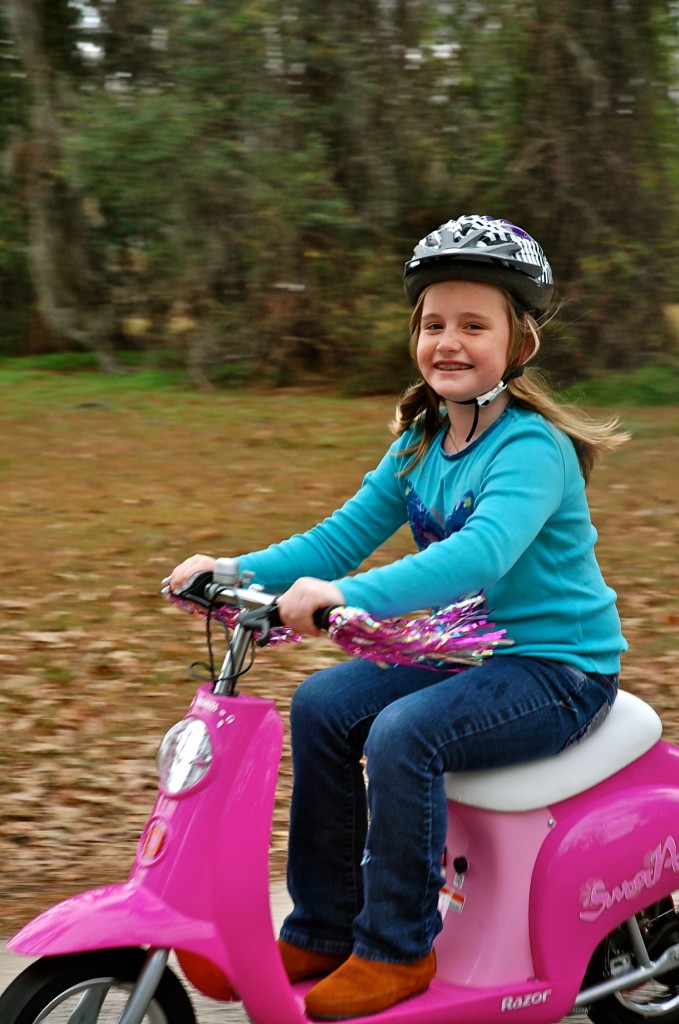 After grits, bacon and cinnamon rolls and a few hours playing Barbie, we headed outside.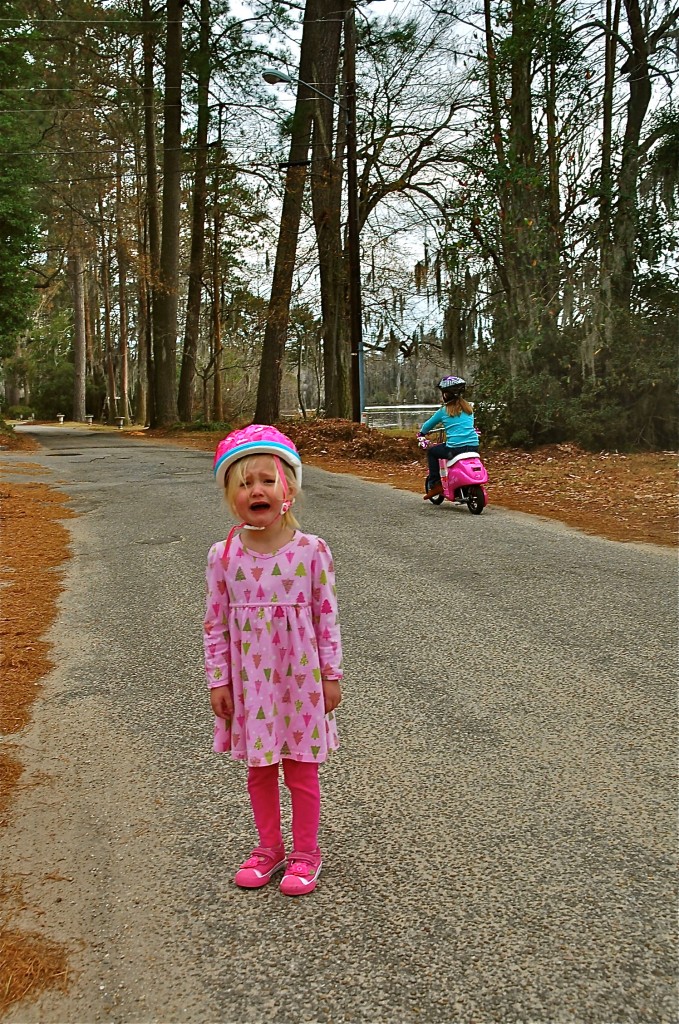 Looks like we need another Sweet Pea scooter.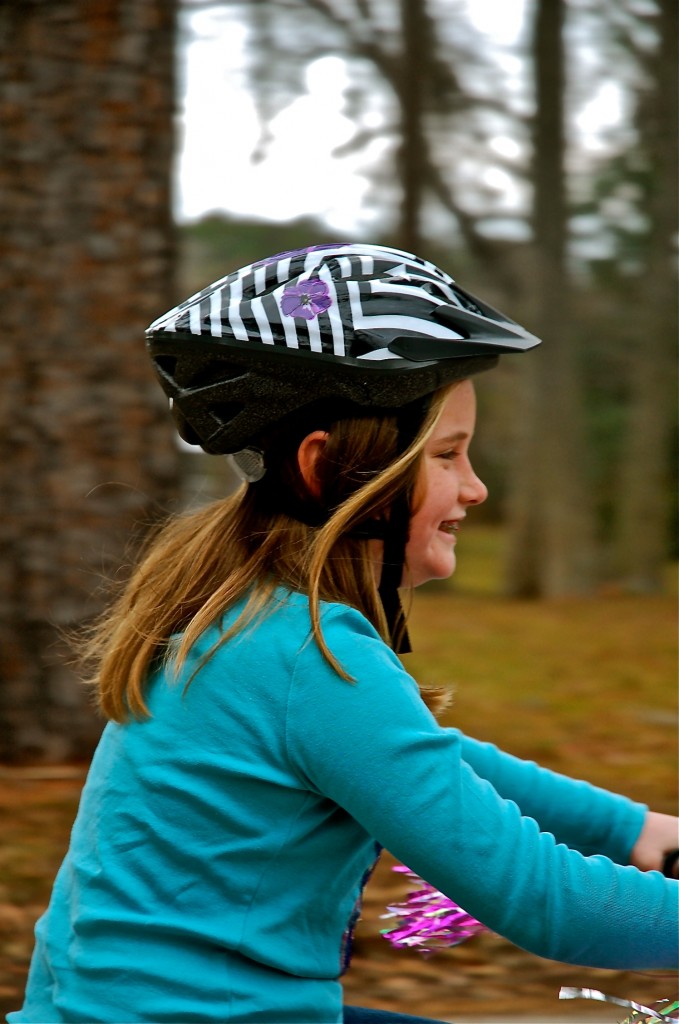 I can't believe how big McCanless is getting.  Such a sweet little lady who adores her baby sister.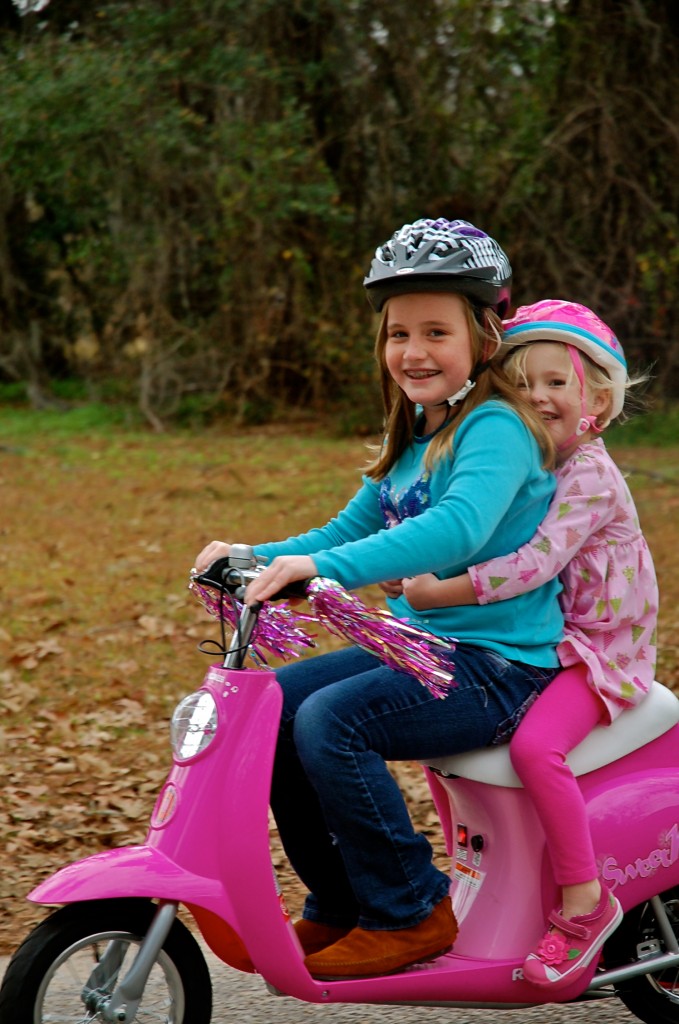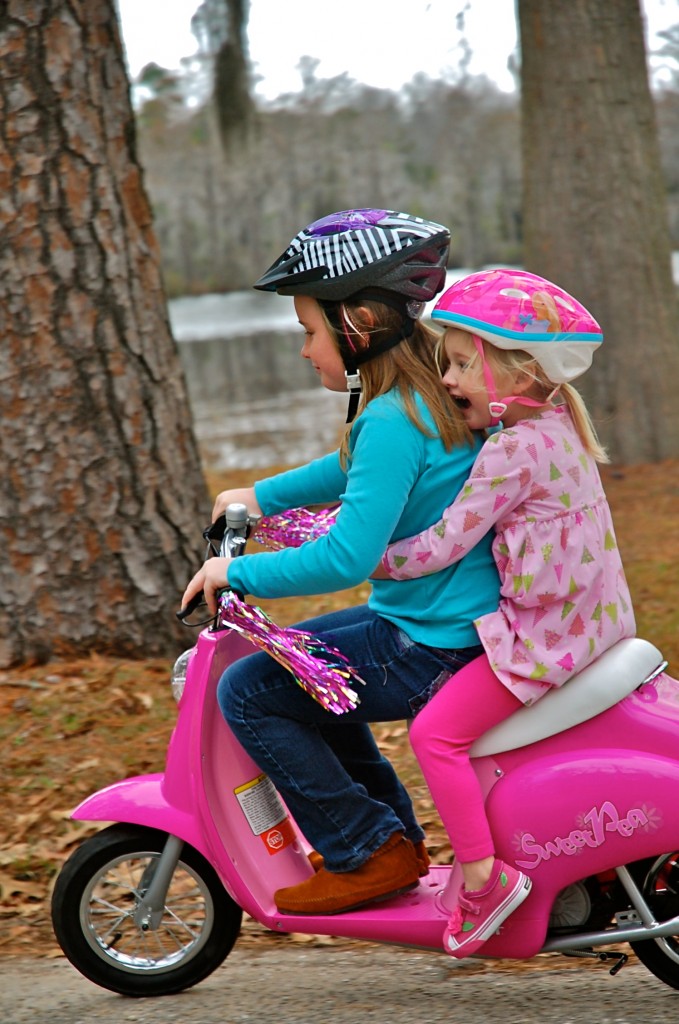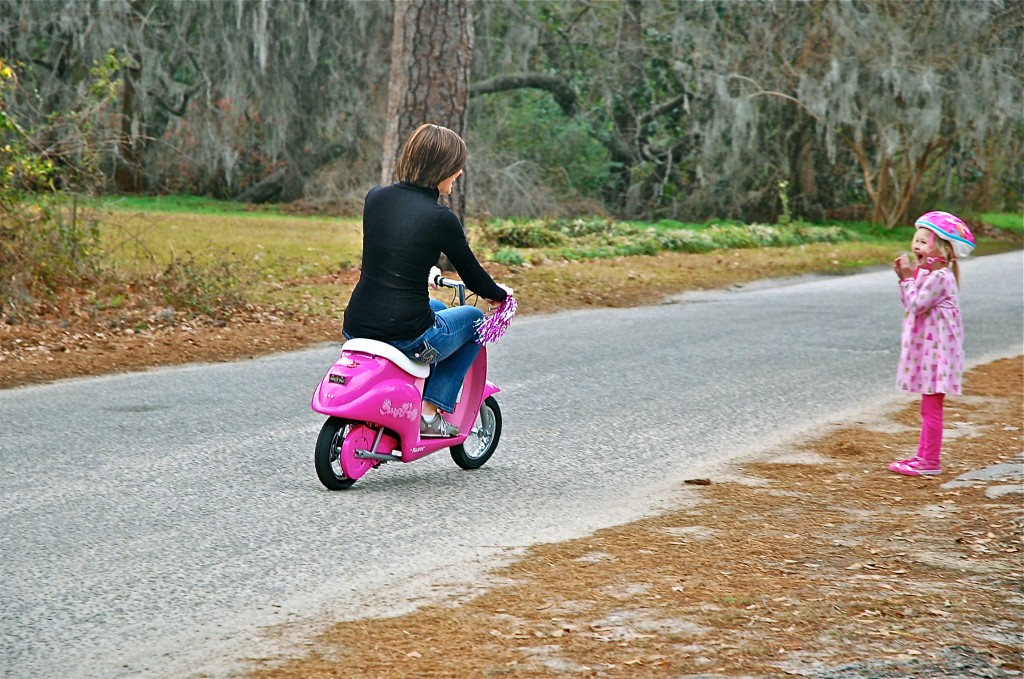 I even had a turn on the Sweet Pea, which MC thought was hilarious.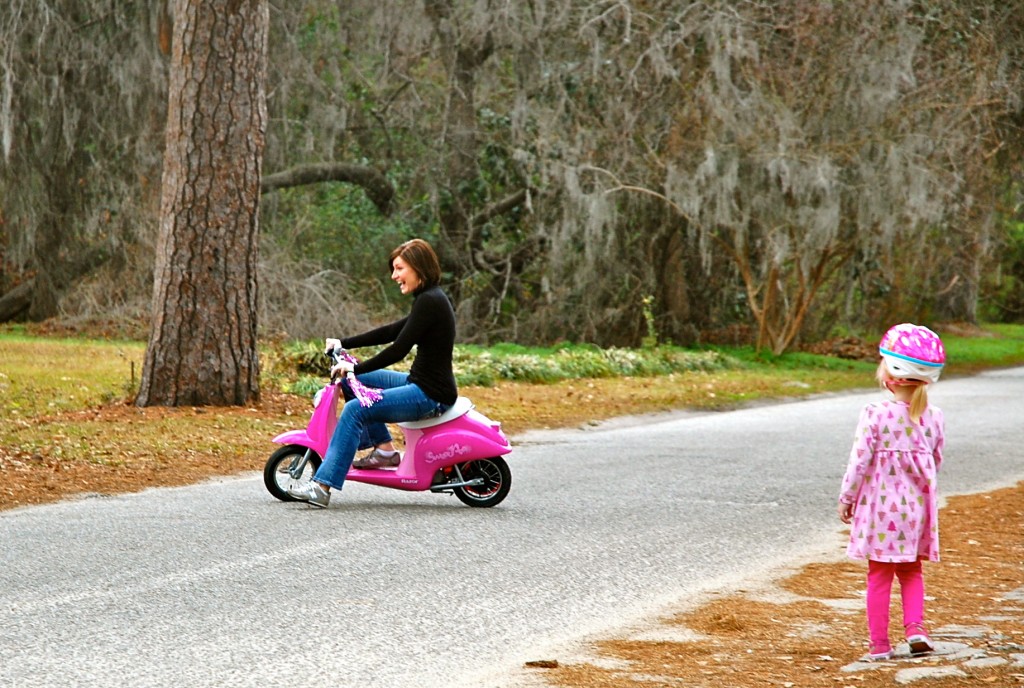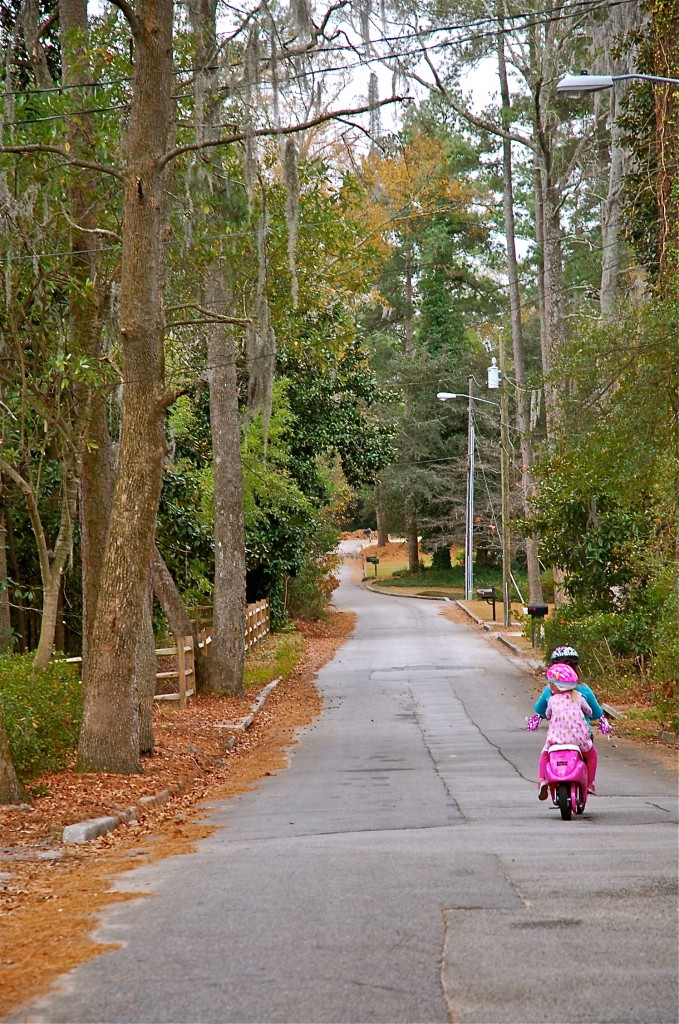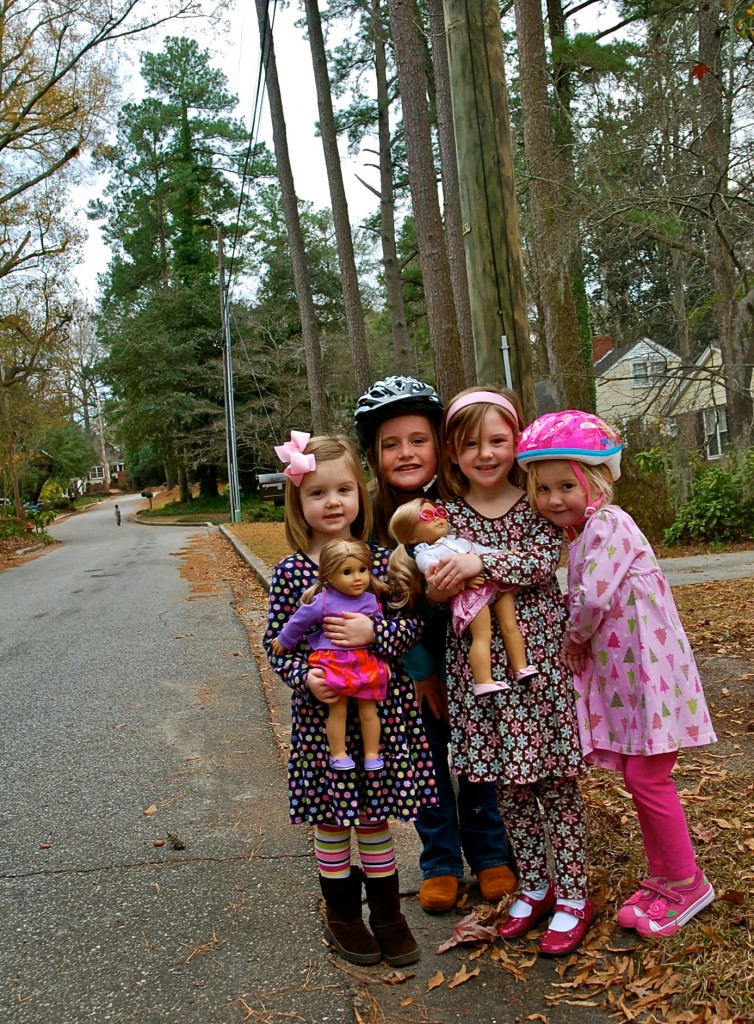 We live in such a great neighborhood (with lots of little girls) so it was fun to visit with many of our neighbors and play with new Christmas gifts!
Merry Christmas!!
4 Comments