We slept in  this morning and woke up to a rainy day, so after a few episodes of old Hannah Montana re-runs and a bit of karaoke, we broke out the paint brushes.  McCanless's idea, so I let her set it up and help out baby sister.  Meanwhile, I tried to get dressed to no avail-PJ's again for me today.  (Shirt sleeves will be the death of me.)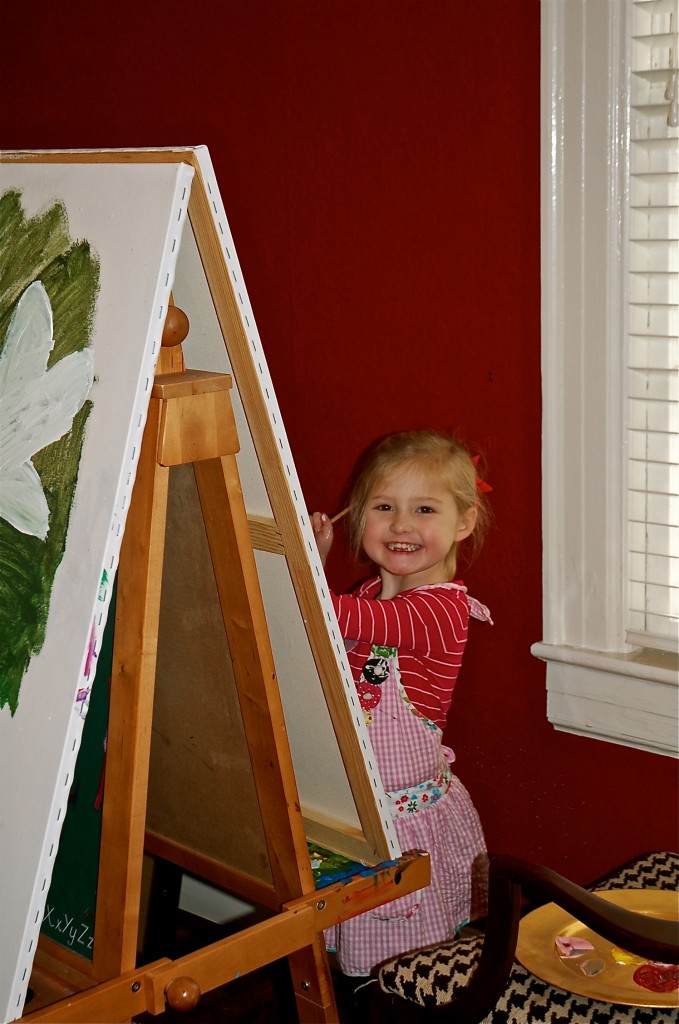 A little secret:  We prime over old canvas paintings and paint right over them again and again and again and again.  I can't hang everything they paint-I'd have no wall space!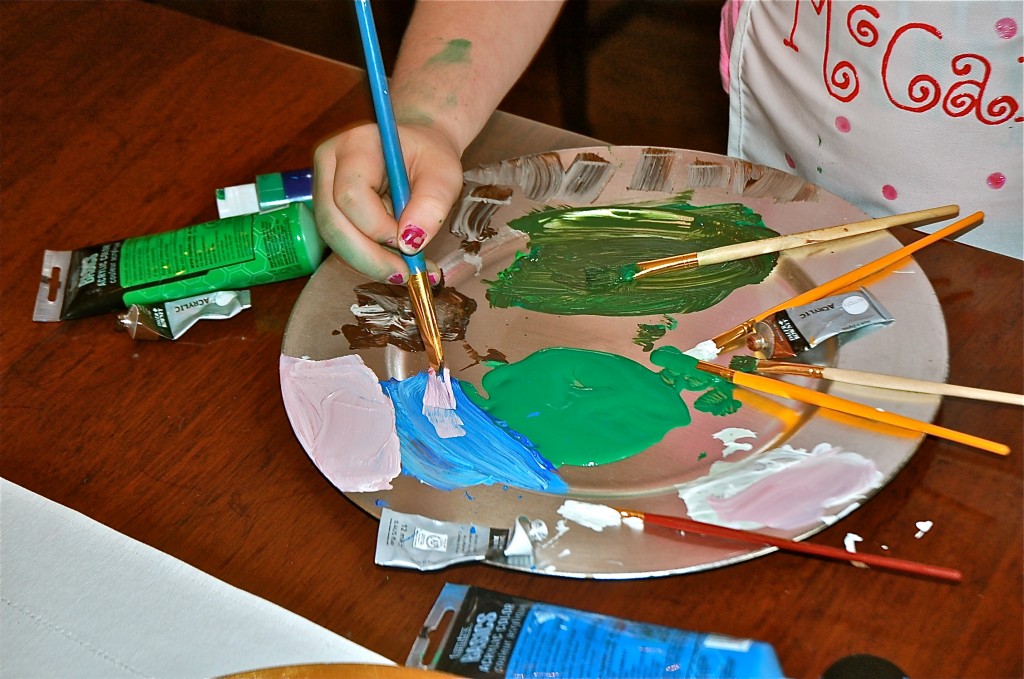 McCanless decided to make money for summer camp today. She wants to paint and sell her paintings for 5 dollars.  At that rate, she'll be 24 by the time she can afford to go to summer camp. (Wink)  I told her that Dad and I would swing the camp tuition again this year if she promised to send a letter home this time!  Deal.  So, now she's making money for camp clothes.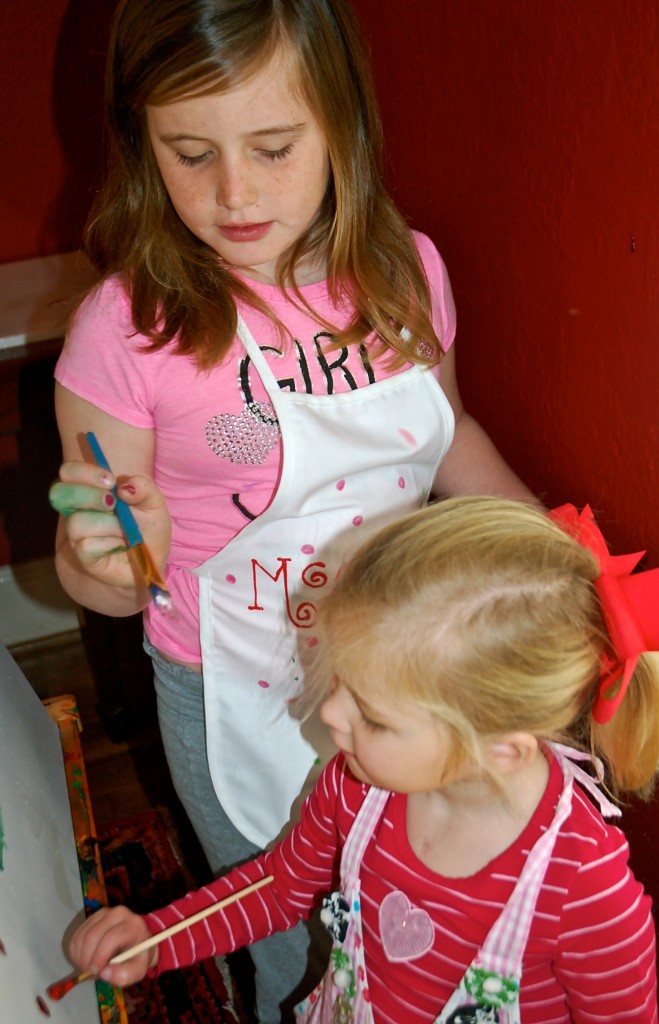 She helped baby sister learn how to mix paint to make 20 different shades of pink,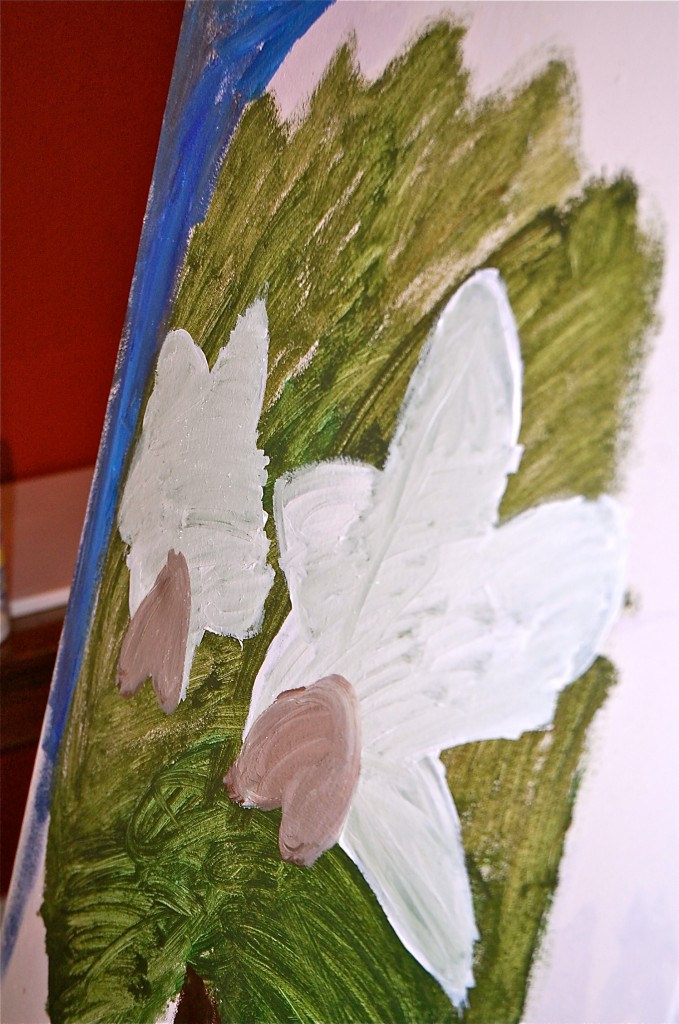 then got busy on her own painting.  I only poked my head in a couple of times as she painted.  MC didn't paint long, so her painting isn't finished.  She grew tired after a few pink polka dots and splotches and decided to play with her Barbie house.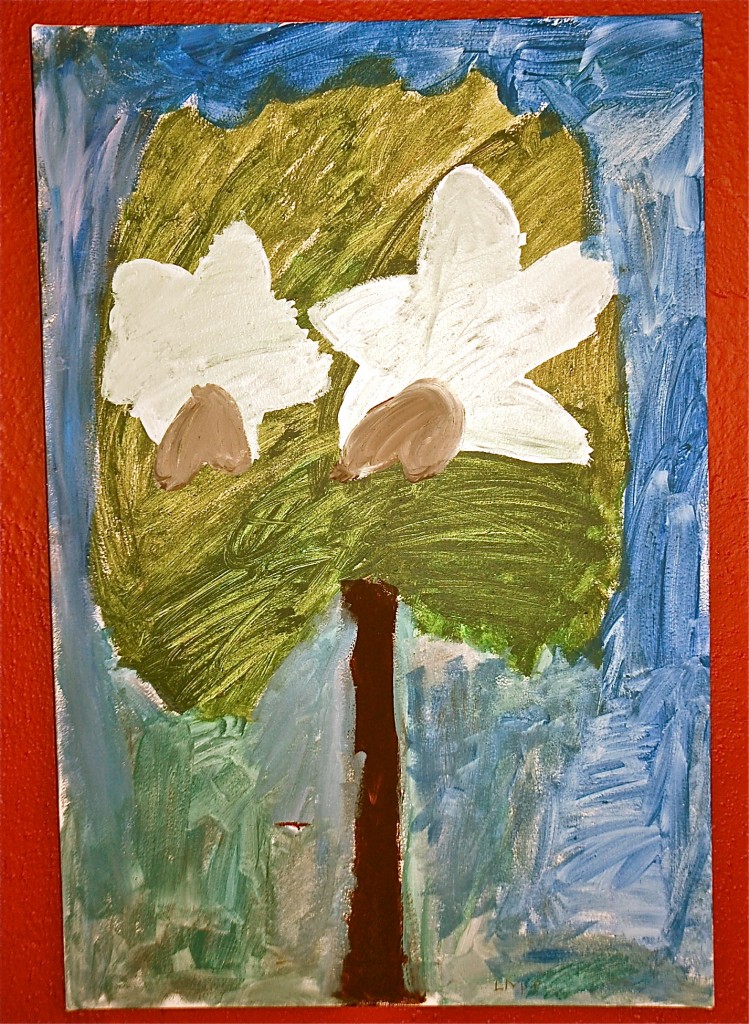 McCanless's final painting is of a Magnolia tree, just like the one in our yard that can be seen through the dining room windows.  It amazed me how she remembers what a Magnolia bloom actually looks like.  Obviously, our tree has no blooms right now, but she remembered the shape and cones.  I love how she made two huge blooms on the tree.  She knows proportions and how to paint them correctly, but chose to paint them this way.  She paints quickly and doesn't really put much thought into anything she's doing.  I love watching her.  When she runs out of a color, she switches. If she "messes up," she keeps going, and enhances her "mistake." She stops and plays with her hair.  She doesn't take it seriously at all.  It's amazing to watch her.
"It's a magnolia tree mom.  I love flowers.  So, I made them big."
8 Comments