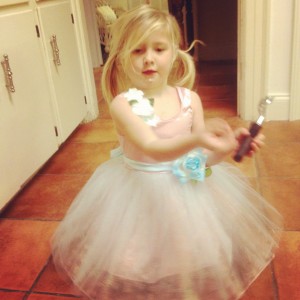 "Look Mom, I'm gonna work at the Japanese restaurant."
After Mary Clare tried her hand at a little Japanese utensil toss, she and I made cake balls.  Pink cake and pink icing, of course.  We did coat them in white chocolate with silver sprinkles to give them a New Year's feel.  (You can't always have pink everything.)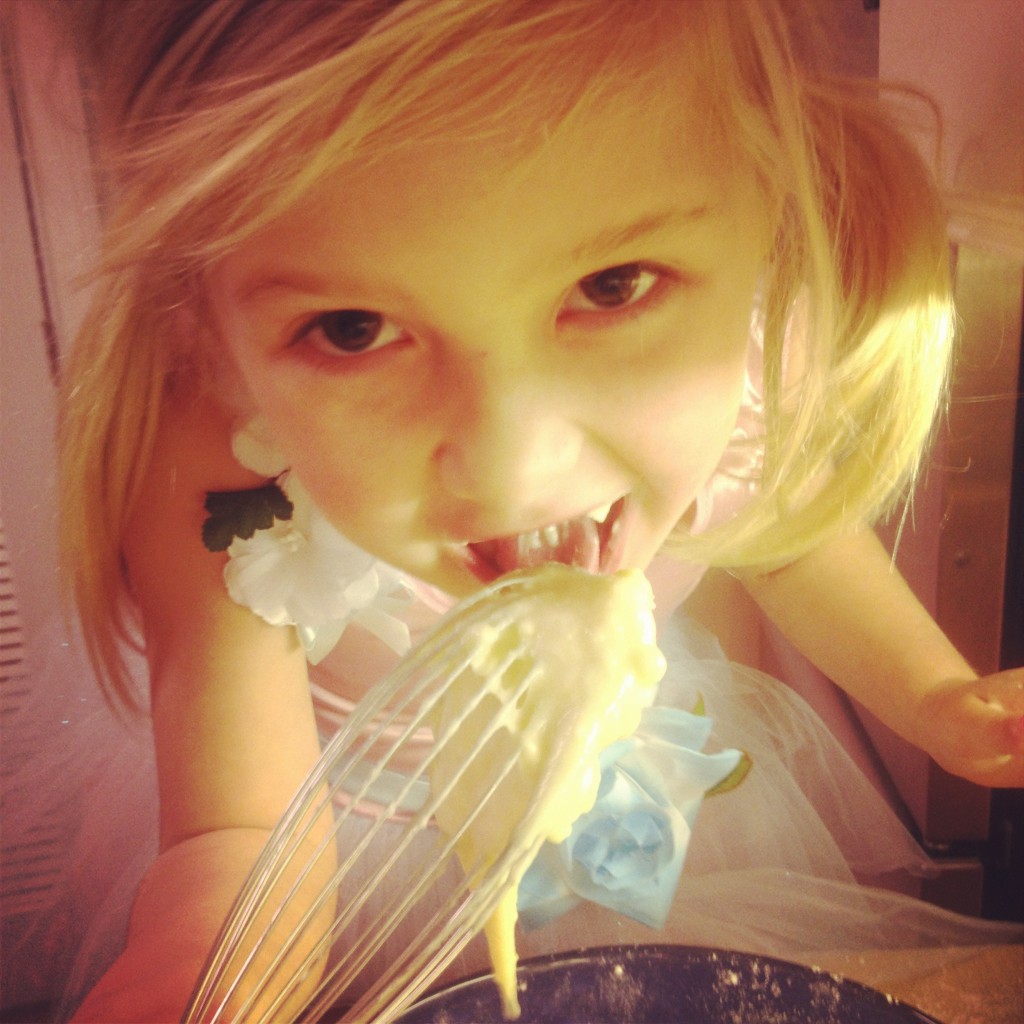 You'll find no Germ-X in this house.  And yes, we lick spoons and bowls.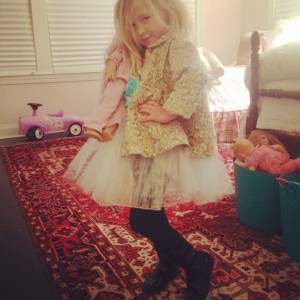 After a good bowl-licking, MC decided to get all dressed up for a New Year's celebration.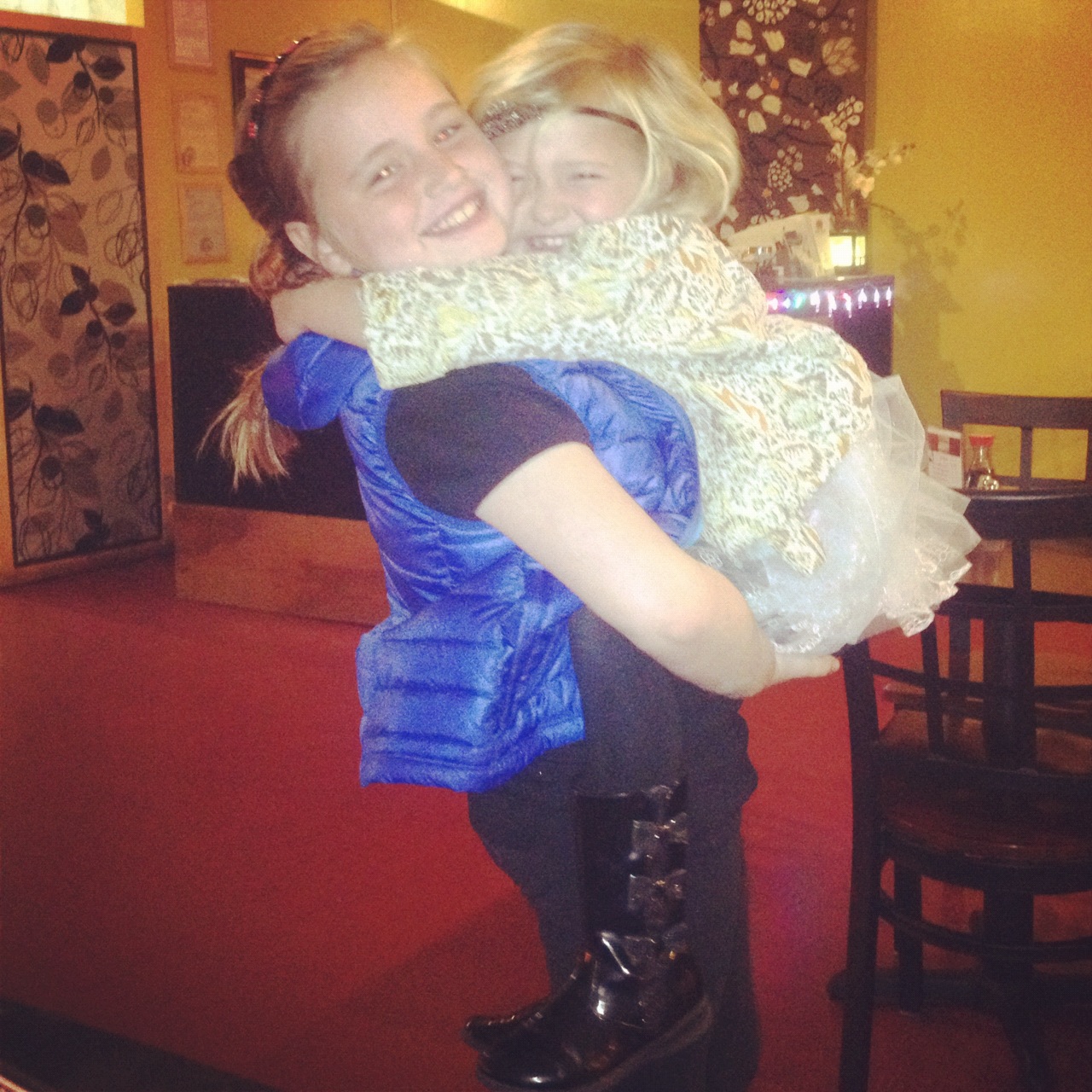 We ventured to Bow Thai Kitchen downtown and the four of us had a nice not-so-quiet dinner out.   Nothing like ringing in the new year with three of my favorite people in the world.   We were all in the bed by 11:00; however, I was awakened by a loudly shouted countdown-to-midnight by McCanless.  She was in the den alone but I could hear the NYC Times Square crowd shouting with her.  She came running into my bedroom, glared down at me and shouted, "HAPPY NEW YEAR!!!  Mom, the ball dropped and I've been dancing and I counted down and I just watched Taylor Swift and it's 2013 and ……." she goes on and on until I drifted back to sleep.
My how times have changed.
Cheers to an exciting 2013!
One Comment