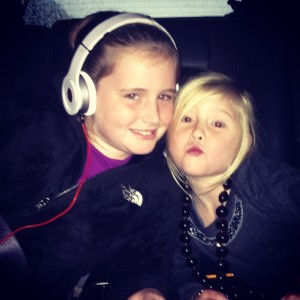 At 11:00 am on Tuesday, I received a call from Mel.  It was smack-dab in the in the middle of the THA Annual Grandparent's Day program.  "Delta called and said they were worried about the weather for our flight out tomorrow morning.  We need to fly out today at 3:00."
Don't you love the south in the winter?  I think the forecast for the following day was 40 degrees.
Of course, I hadn't packed.  I spent the night before making 8 dozen cookies for the grandparent's day program, and the day before that, cooking for the Woodham Thanksgiving dinner, and the day before that….
I'm a procrastinator anyway.  I work best under pressure.
I left the girls with grandparents and headed home, not bothering to tell the office I was leaving a bit early.  I threw clothes in bags, all the while singing "Run, Run Rudolph" (just like in the movie, Home Alone).  I grabbed the girls,  picked up Mel and we hit the road.
We were headed to catch a plane to Florida so we could catch a boat to the Bahamas for Thanksgiving!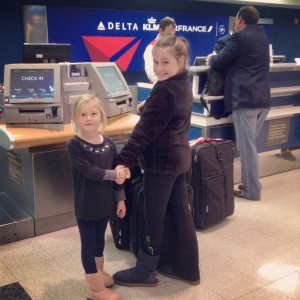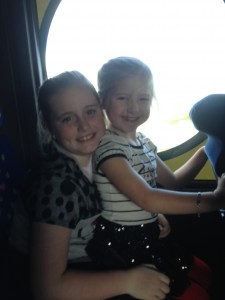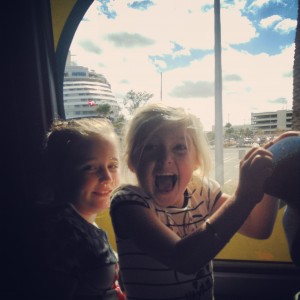 First sighting of the massive Disney Dream!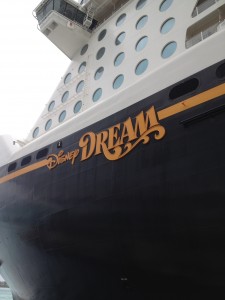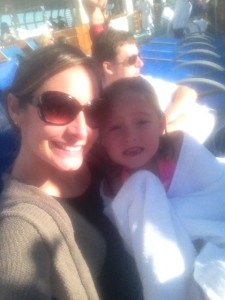 While the boat was still docked in Florida, MC stripped down to her bikini and dove into the pool!  (There was a chilly breeze, but she had to swim!)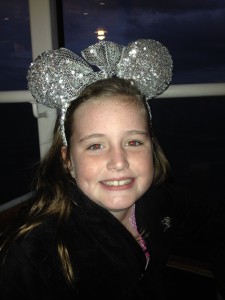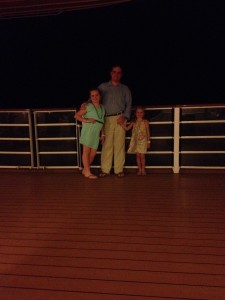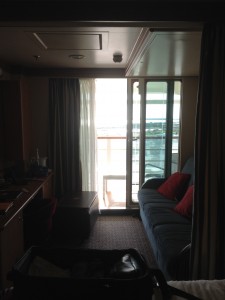 Our  state room, with a fabulous balcony!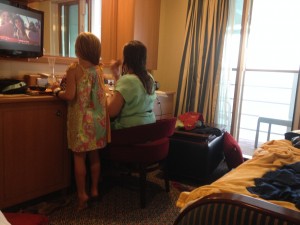 …and dressing table, to get ready for those fancy dinners.  😉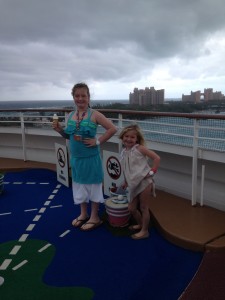 On the top deck (on Goofy's put-put course) overlooking Atlantis in the Bahamas.  (It was warm, but the skies were dark.)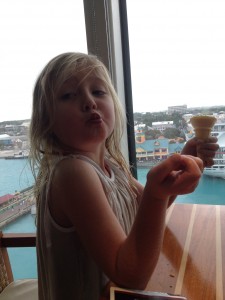 Nothing that an endless supply of Mickey Ice Cream can't fix!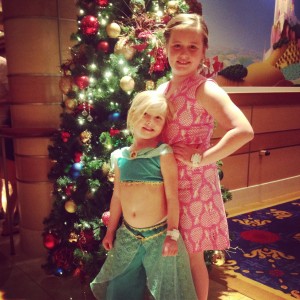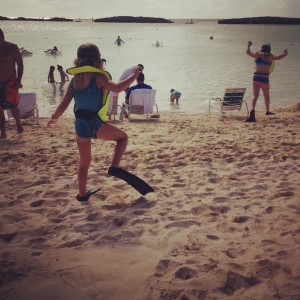 Castaway Cay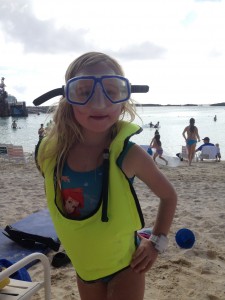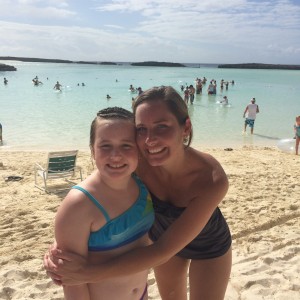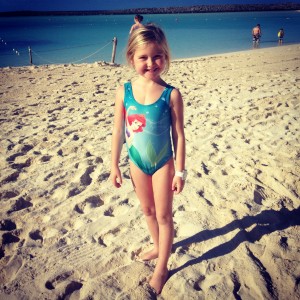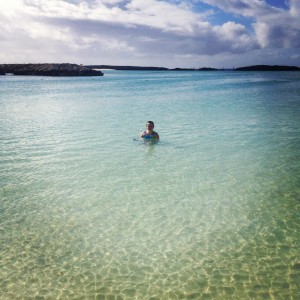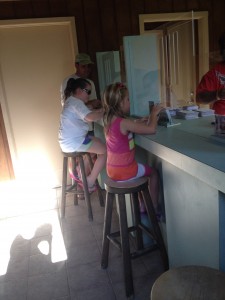 Daddy and the girls writing post cards from Castaway Cay.