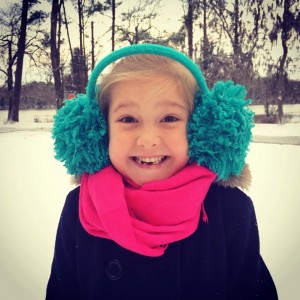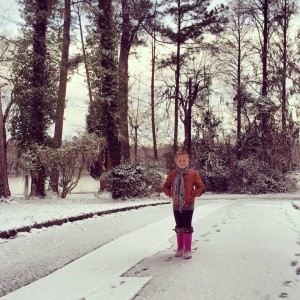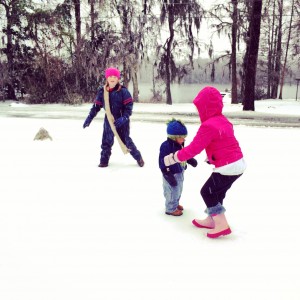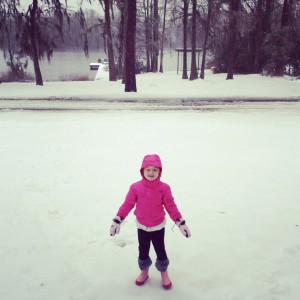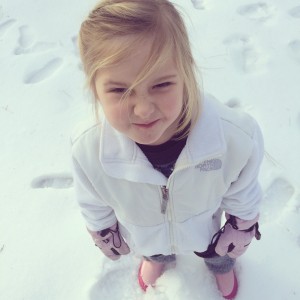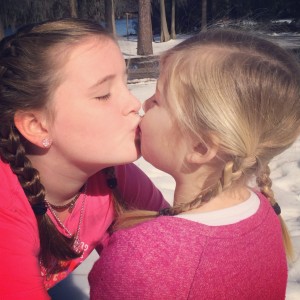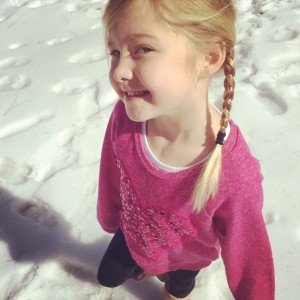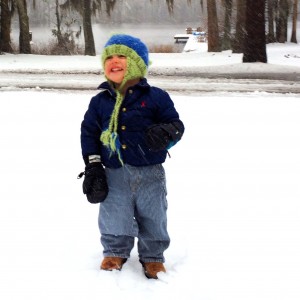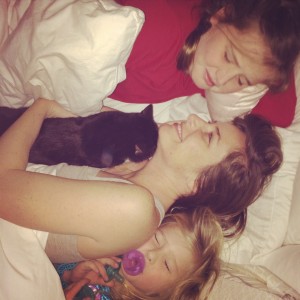 Lot's of snuggle time when the power was out!  (Everyone, including Bally, was cold and wanted to jump in Mommy and Daddy's bed!)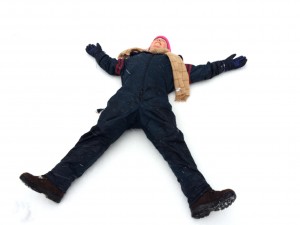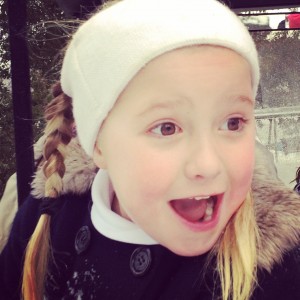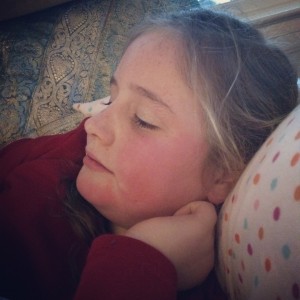 Rosy cheeks!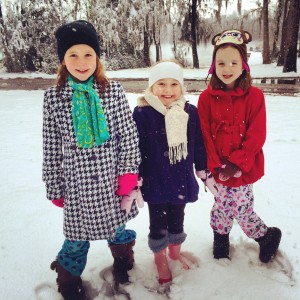 "Snow Days" mean "Friend Days!"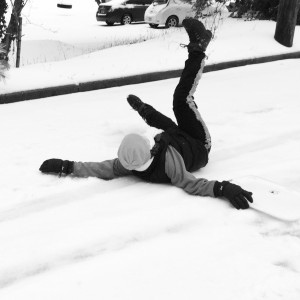 How "lake kids" play in the snow!  (Tubing behind golf carts!)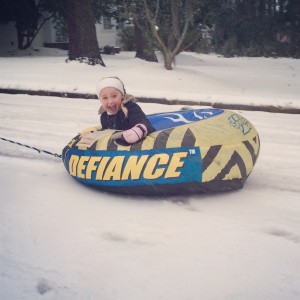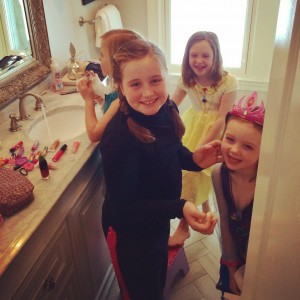 To pass the time…make-overs!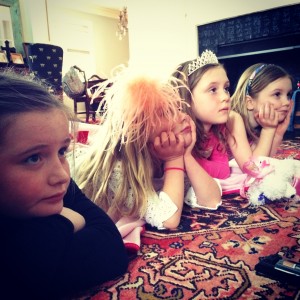 …and movies!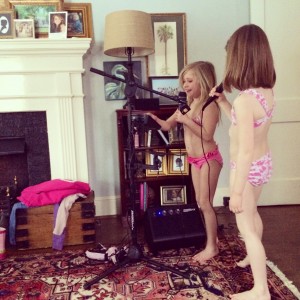 …and a little karaoke in swimsuits.